As businesses expand into new areas of marketing they're adopting hybrid applications, both on-premises and cloud, to support their growing needs. But multiple applications silo customer information across the business, limiting a 360-degree view of the customer and the ability to analyze different marketing initiatives.
Join us for this encore presentation delivered at Oracle OpenWorld to learn how Oracle BI Cloud Service (BICS) gives you the ability to consolidate your disparate marketing, CRM, sales, billing, and external/third-party data into an Oracle Cloud database and provide you with actionable information for a comprehensive view of your customer.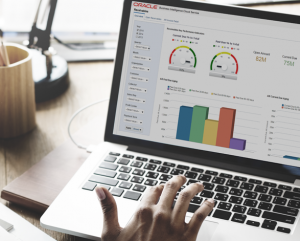 Explore key considerations, integrating the cloud with legacy applications and challenges of current cloud implementations.
Discussion will cover:
Customer blind spots and how to eliminate them
Approach to building a complete view
Client case study and demo
BICS best practices
Join us Tuesday, January 31st for this complimentary webinar. We'd love to have you attend our live event, but if you're unable to make it, all registrants will receive links to the presentation materials and a recording of the on-demand webinar post-event.