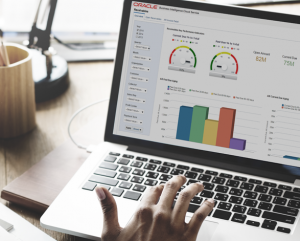 Explore key considerations, integrating the cloud with legacy applications and challenges of current cloud implementations.
Closing the General Ledger is the final step in the period close process. Now that we have reviewed the close process for the Financials subledgers (see previous blogs), you will now see how it all comes together in the ledger. Steps that are not included in this review are those involving the Procurement and Project modules, which will come at a later time. The steps for closing the ledger are as follows:
Verify that the status of the next period is set to Future Entry. This has probably been done automatically when the current period was opened, but it's best to double-check this.
Run the Create Accounting process or subledger accounting in the Journals work area. This should push all transactions, payments, etc. to the ledger.
Reverse journals as needed by running the AutoReverse process from the Journals work area. Don't forget to post these reversals.
Generate any allocations. You can run the Generate General Ledger Allocations process as well as the Generate Intercompany Allocations process, if applicable to your business processes.
Review any unposted journals by running the Journals Details Report from the Scheduled Processes screen. The Posting Status parameter can be set to Unposted Journals so that the user can analyze and resolve any outstanding journal issues.
Post all remaining journal batches by running the Create Accounting process one more time.
Now you can run the necessary reconciliation reports, Trial Balance Report, and Account Analysis Report to further verify all balances tie out.
Don't forget about the intercompany reconciliation from the Intercompany module (if applicable). Run the Prepare Intercompany Reconciliation Reporting Information process to push all transactions to the ledger.
Next, enter any final adjustment or accrual journals as needed, and post them.
If currency conversions are implemented, you will then want to ensure all rates have been updated, balances have been revalued and translated, and have been accounted for.
Update the ledger periods by closing the current period and setting the new period to Open.
The last and final step is to reverse any accrual entries that were processed in the previous period.
Now that the ledger has been closed successfully, you are free to run your financial reports and start transacting in the new period. If you would like to see the order for closing previous subledgers, check out my blog called "Closing the Books? Follow This Order!" so you have a full understanding of the Fusion Financials closing process from beginning to end.