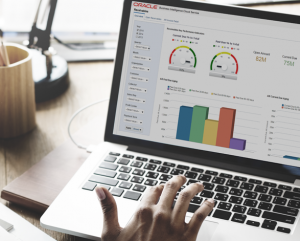 Explore key considerations, integrating the cloud with legacy applications and challenges of current cloud implementations.
When closing Cash Management, the steps can slightly vary depending on whether or not your business has automatic or manual bank statements and reconciliations. The overall process is as follows for either process being used:
Load bank statements as your business process requires, whether this be manual or automatically from your bank.
Reconcile the statements. Depending on your business needs, you can reconcile against Payables, Receivables or the Payroll modules.  Reconciliation can be done either through submitting the Autoreconciliation process or through the Manual Reconciliation process. Again, this depends on how automated the instance has been delivered to you based on business requirements.
After either reconciliation process has been submitted, you can review the results and resolve any exceptions that are located in the Reconciliation region in the Bank Statements and Reconciliation work area.
If needed, external transactions can be created to balance the missing statement lines or any other exceptions.
Review the Reconciliation region again and resolve any additional unreconciled statement lines as necessary. Hopefully, the external transactions and reconciling of statement lines with subledgers has helped to resolve most of the issues already.
Run the Create Accounting process for any external transactions that were created.
Submit and review the Cash to General Ledger Reconciliation report to determine if anymore unreconciled transactions exist, then resolve as needed. Run this report from the Bank Statements and Reconciliation work area to capture all subprocesses. You can also submit several other reports that can help locate and resolve additional cash reconciling issues that may occur.
Lastly, you must correct any invalid entries that were created during this closing process. Reverse or edit any journal entries that have been transferred and/or posted to the ledger accidentally (if needed).
If you would like more details on the overall close process for Fusion Financials Cloud, please reference my blog "Closing the Books? Follow This Order!"