As we move into 2017 and most of us are still recovering from the Christmas party, I want to pass along some focus areas for data gurus in 2017. I've provided some insights from industry analysts (Gartner, Forrester), Venture Capitalists, and the multi-million dollar software companies that are driving the next wave of data and analytics such as IBM, Microsoft, and Amazon.
Edge Computing
As Investor/VC, Peter Levine pointed out, Edge computing is going to be mainstream in a very short timeframe. Here is a quick summary of the life-cycle:
Mainframe marked the era of centralized data computing
Then personal computers (PC's) took over in de-centralizing data and decision making
Cloud computing became mainstream, allowing simplified and centralized capabilities for non-technical users to process complex data for business decision making
The next generation would be de-centralized devices (artificial intelligence) automatically making decisions or as Levine calls "Data Center on Wheels"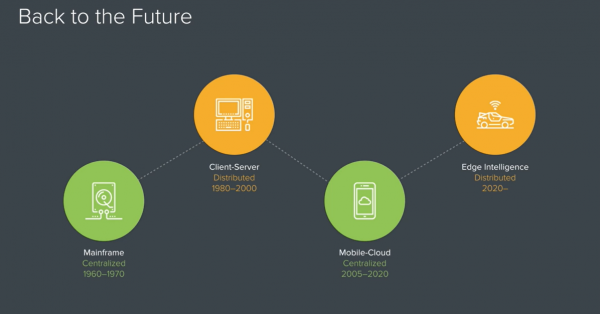 The amount of data being collected by complex processing devices such as self-driving cars (Tesla and Uber) to simple devices such as shoes and watches, will allow devices to think on their own and only allow humans to pick the options (Sounds like the Terminator movie. But it is not!!).
Artificial Intelligence
The release of Home from Google, Alexa from Amazon, and Cortana from Microsoft reveal the investment and importance of AI and shows the future of Natural Language Processing (NLP). While I was checking my NLP activities in Google, I realized that if the data is collected properly and analyzed, AI can help in many different aspects of my personal every day life such as meetings & appointments, flight schedules, important dates such as anniversaries and birthdays, and much more. While this may sound scary and break the laws of privacy for many people, for millennials this is just the natural way of life.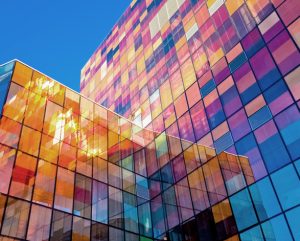 With some guidance, you can craft a data platform that is right for your organization's needs and gets the most return from your data capital.
If Alexa can trigger a search algorithm based on a customer complaint, identify a pattern, and generate a work order for a product that is getting manufactured in bulk, all within the AWS eco-system, organizations can gain significant financial benefits along with strengthened customer loyalty. If organizations can get all of this customer data, new business models will evolve as B2C marketing campaigns launch. This will also pave the way for new business models that don't possess their own merchandise, similar to Uber and Airbnb. In addition, these use cases will provide opportunities for evolutionary process models of digital transformation.
Internet of Everything (IoET)
Gartner predicted the IoT future here. Sensors will connect millions of peer to peer devices which will provide many opportunities for the next decade of computing (Levine, 2016). As processing and computing power decreases and power increases, sensor data analysis in this supply chain will become easy to use. This will also provide a new and interesting market for IT service providers to create intellectual properties specific to an industry such as retail and healthcare. As new security threats emerge with IoET, new security and governance models will adhere to risks and compliance. Real time streaming and pattern identification analytics will create tens and thousands of decision patterns in milliseconds.
 Big Data Analytics
2017 will be a year of moving to Big Data in the Cloud with technologies such as AWS, Azure, and Snowflake. In addition, analytics and data science of unstructured data will become mainstream with spending estimates of nearly $28 billion in 2019 (IDC Report). Small and midsize companies who want to take advantage of unstructured data, and a few big companies who don't want to spend on data centers, will move to a subscription based model. In addition, elastic scalability with NO and NEW SQL will be picking up rapidly in 2017 with small to mid-size companies.
Data Democratization
Gartner predicts a surge of data discovery tools for 2017 with out of the box smart data discovery capabilities to expand the horizon of self-service BI and interactive analysis. As pattern detection of structured and unstructured data is becoming a critical component for benchmarking, marketing, and competition analysis, users who are traditionally dependent on IT to build analytics will search for data discovery tools to create their own pattern detection algorithms. In addition, social media such as Twitter and Facebook, and benchmarking data like data.com, clinicaltrials.gov, and other open data API's  will provide data that will be used for market analysis and will create new business models on-demand.
Democratization will also play a role in project and software management. For decades, agile project management has been focused on UI building and prototyping. However, since most data tools include easy to use UI options in the cloud, agile data analysis and prototyping will impact aggressive timelines. In addition, the vicious cycle of requirements for release will be cut down to days instead of weeks. This will allow a greater time to value with lots of stage-gates to avoid funding issues and unnecessary investment.
Data Science
One of the hottest and most cited skill sets for jobs in LinkedIn was "data science" in 2016. That trend will only continue to increase in 2017 as the world moves towards data-centric programming. However, in addition to data science, soft skills such as creativity, visualization, presentation, and communication will become mandatory skills that will be taught in colleges in addition to common skills such as Hadoop, Spark, R, and Python. While machines can never replace humans, machines can complement the re-skilling of human labor with a focus on effective, data-driven decision making. I am looking for a great 2017 and an exciting new year for Artificial Intelligence and Big Data.