An important aspect of our transformational success stories with our clients and the fantastic journey of forming the Data & Analytical Insights practice within Perficient is the collection of accelerators that Perficient has built over the years. As I am working with different departments within Perficient, I realized the incredible work that teams have done over the years and the tremendous value these repeatable solutions bring to the client.
Here are some examples:
Customer Journey: An omni-channel customer experience that can track and improve a customer's interactions anytime and anyway
Health Analytics Gateway: A comprehensive data warehouse/data mart solution for healthcare providers and payers to transform, innovate and improve the cost, quality and experience of healthcare
Stratus-iV: An end-to-end cloud-based integration and analytics solution driving a strategic blueprint to deliver comprehensive analytics on sales, marketing and customer service
Nimbus-iV: A rules engine and an event processing solution that provides comprehensive data integration and real time streaming analytics built using open source platforms
Retail Pathways: A restaurant and retail industry data model and workflow engine that can provide a comprehensive overview of your stores, sales channels and financial scorecards
Quick Start Rulebooks (QSRs): Industry best practices and Perficient's experience compressed in an agile quick start guide for MDM, Big Data, Data Quality, APIs and many more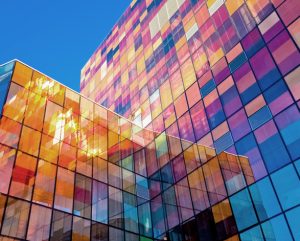 With some guidance, you can craft a data platform that is right for your organization's needs and gets the most return from your data capital.
These accelerators show Perficient's capabilities and the depth and breadth of our industry experience. All solutions have one thing in common: data. Each of these accelerators encompass industry relevant use cases for data, while QSRs focus on the governance to implement data and analytics solutions effectively.
Here are 5 considerations when incorporating a solution accelerator into your data projects:
Business Value: In all my blog posts I emphasize business value, since it is the only effective driver for any enterprise project. It's essential to know your business problem and the value the solution can provide to substantiate the investment.
Know your Service Provider: As the technology landscape is unifying with the advancement of features in cloud solutions including SaaS, IaaS and PaaS, organizations are given a choice to address business problems leveraging proven solutions and accelerators from service providers. Knowing your service provider's industry expertise and success stories will help validate the solutions and best practices.
Collaboration: While accelerators incorporate a great deal of industry and technology best practices, every company has a different, unique value proposition. It's important to collaborate during the planning and solution implementation process, to understand the accelerator's capabilities and how they can be best applied to your unique situation.
Technology Landscape: Perficient's accelerators tend to focus agnostically on data and industry solutions, and are not necessarily tied to one technology platform. Although technology platforms are critical for the solution, there are many competing software vendors for the same solution. Hence it is important to weigh in on the pros and cons of specific technologies on which the solution can be built.
Governance: While accelerators and repeatable solutions offer significant value, most implementations are rarely finished after the solution is initially installed. For example, a CRM solution is an ongoing investment required to run the business or potentially change the current business model. Governing the data attributes such as quality, metadata, glossary, and stewardship are critical success factors for effective use of "Data as an Asset".
Reach out to us if you have any questions about our data accelerators or if you'd like to see how we've helped other organizations streamline their data and analytics implementations.