An important capability of a services provider such as Perficient is to bring best practices and lessons learned to our customers and our projects. We at Perficient have been very proud of our Big Data capabilities and the transformational journey that we have helped our clients achieve. To better help our clients quickly achieve that transformation, we have big news for our practice – our recently released asset Nimbus-iV.
Nimbus is a rules engine with embedded data integration and streaming visualization capabilities on prescriptive and predictive analytics. There are 3 main components of the asset:
Rules Authoring System & Event Stream Processing – High-throughput messaging is used to deliver real-time, massive volumes of event feeds from disparate sources such point of sale register events, online sales events, weather feeds, iBeacon geo-location events and so forth. A real-time stream computation system is used to orchestrate all these events within a CEP topology and aggregation logic. The system is used in conjunction with domain-specific natural language, to provide configurable rules that business users can leverage.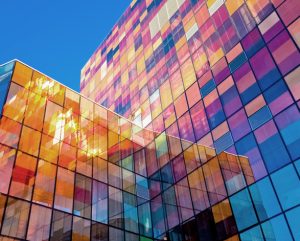 With some guidance, you can craft a data platform that is right for your organization's needs and gets the most return from your data capital.
Data Integration – Nimbus-iV includes integrated data mining and predictive analytics. This solution is designed to extract business understanding from data sources, prepare data, and create iterative data models to help inform business and operational decisions.
Analytics & Visualization – Real-time business analytics and operational dashboards provide immediate processing results, cutting lead times to almost zero. Dashboards capture both business and operational analytics. Monitoring and alerts are built into the system to improve manageability and reliability. Combined with the highly scalable event stream processing platform, Nimbus-iV analytics tools offers greatly enhanced visibility and control.
Here are the 5 benefits of Nimbus-iV:
Open source platform with a significant time to value and cost effectiveness
Accelerated data collection, curation, analysis and delivery in real-time
Integrated collection from dynamic, disparate and distributed sources of different formats, schemas, protocols, speeds and different sizes
Real-time, high volume event processing for immediate actions and responses
Designed to be extended for IOAT (Internet of Anything)
We will be doing demos, roadshows, and whitepapers over the next few months. We also welcome prototyping and piloting with our customers in retail, healthcare, and financial service industries.