So, if you've been following along on this "Governance journey" you know we've discussed what it is (strategic business capability) and some helpful items (frameworks, tools, certifications) for carrying out its mission. But, as you likely know, sometime establishing a program is a tough sell. It is often viewed as "overhead" or just more red tape getting in the way of doing real work. When it comes to convincing an organization that it is worth the investment, it is often helpful to phrase its benefits from the perspective of business value or business outcomes.
To provide that perspective, it is good to focus on the end result of having well-governed information. After all, as a business capability, it should provide business results, and these results always revolve around three basic imperatives of any organization:
Increase revenue
Decrease cost
Ensure survival.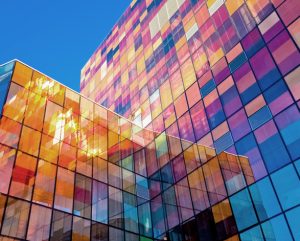 With some guidance, you can craft a data platform that is right for your organization's needs and gets the most return from your data capital.
So, when formulating your benefit statements for presenting to leadership, make sure that at least one of these tenets is represented.
I offer here some examples of benefit statements that are representative of ones we've used in discussions with healthcare providers.
TRUST IN THE DATA
When users trust data, they will truly begin to leverage it in all aspects of the organization. From clinical to administrative to operational to research, trusted data is one of the most critical assets in making effective decisions and driving enterprise excellence.
IMPROVED OUTCOMES
Having timely, accurate and complete data in an integrated, consistent format allows clinicians to make more informed decisions on patient care and safety.
DECREASED ADMINISTRATIVE / OPERATIONAL COSTS
Enterprise-managed data assets reduce storage, development, data collection and data research costs.
REDUCED IMPLEMENTATION TIMELINES
Well-defined data, standards, processes, and best practices significantly reduces the implementation timelines for applications (both COTS and custom developed) and other key capabilities.
IMPROVED PRODUCTIVITY AND COLLABORATION
Enterprise data facilitates a common language across the organization and provides for improved communications, information exchange and overall productivity of scarce resources.
Admittedly, these are somewhat generic, but provide a good foundation for building benefit statements specific to an organization. Often a good approach is to identify what specific issues or challenges an organization is dealing with and then re-stating that concern in a way that shows how instituting governance will address it.
Speaking of challenges, quite often you will encounter resistance to your message. So, even with a well-crafted set of benefit statements, don't be surprised if you still get pushback. What is helpful is having an idea of what that pushback may look like before you even present your message. That will be the subject of my next entry: some common objections you may encounter when proposing governance be put in place.
Thanks for reading and see you next time.