A couple of years ago, I read several articles detailing the challenges of Big Data and the confusion around implementation.  The message was as follows: Everyone talks about it, nobody really knows how to do it, everyone thinks everyone else is doing it, so everyone claims they are doing it.
Since then, technology and Big Data have become pivotal pieces in driving businesses to morph into tech-driven, decision-making companies. All companies want to be tech companies and drive data-based decision making and a fast time to value. Businesses are changing their revenue models to catch up with the tech boom especially in the areas of artificial intelligence, Big Data, and edge analytics.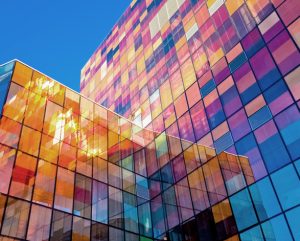 With some guidance, you can craft a data platform that is right for your organization's needs and gets the most return from your data capital.
Here are some examples:
GM (the manufacturing arm) has been creating and producing many devices like smartphone and mobile integration, leveraging brands like Apple in the process. GM is investing on Big Data to move up the food chain and secure their revenue stream.
Tesla collected 780 million miles of driving data and is adding a million more every 10 hours to identify driving patterns for auto piloting.
Target is changing from a retail company to an "engineering" firm using technology.
Medical device companies are moving up into the service industry to grow and secure their revenue.
Based on what we see with our clients, here are the 4 ways which enable ALL companies to take advantage of tech and data capabilities to grow competitive:
Infrastructure scalability and subscription licensing models of big tech companies like Amazon, Google, and Microsoft passing the price efficiency back to the customers.
"Data" is going to be the BIGGEST ASSET for any company to create competitive advantage, digitization, and go-to market strategies.
Service providers and software companies that have "been there done that" bringing an industry perspective, intellectual property, and best practices into implementations are helping customers to think correctly about their new Big Data venture the first time.
Large software companies like Microsoft, Salesforce, and Informatica thinking about AI and Big Data in the Cloud as their top priorities and investing in those areas to make their software easy to use for customers.
In this multi-part blog series, I'll cover how Perficient is helping companies in their transformative journey and how we are adapting to the cost and structure changes in the service provider industry.