Expanding our breadth of Big Data and analytics solutions, Perficient launched a new partnership with Alteryx earlier this year. We're excited about the opportunities this brings to our customers, given the leadership and innovation Alteryx has shown in visualization, predictive analytics, machine learning, applied statistical analysis and model building.
Let's take a look at some use cases where companies have implemented Alteryx with measurable results.
Front Office & Sales Operations Efficiency – Schneider Electric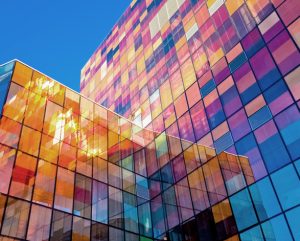 With some guidance, you can craft a data platform that is right for your organization's needs and gets the most return from your data capital.
Schneider Electric, an energy management specialist with over 150,000 employees and operations in more than 100 countries, was looking for a better way to identify customers with the highest revenue potential and efficiently deploy sales resources. The Business Analytics team was overwhelmed with manual processes and over 100 sources of disparate customer data, sales data, channel sales data, market data, company financials, and more, which ultimately delayed valuable sales insights and decisions. They turned to Alteryx to create an integrated analytics solution for the account selection process, immediately speeding up the creation of the company's high-potential customer list. Alteryx automatically gathers, manages, and blends in-house and third-party data, delivering insights to its sales team in less than half the time as previously required.
Deeper Insights: Improved data quality and incorporated more data sources, giving sales managers the insight they needed to optimize sales resource deployment on key customer accounts
Hours vs. Weeks: Reduced data gathering and analysis from eight to just three weeks, resulting in faster deployment of sales resources to the right customers
Intuitive Workflow: Shared and re-used analytic applications between analysts, increasing productivity and time-to-insight
For more information, check out a video of the Director of Business Analytics at Schneider Electric reviewing pre-existing challenges and solution details.
Customer Profile Analysis & Improved Servicing – AAA National
AAA National, a federation of motor clubs throughout North America, wanted to better support its member clubs in selling additional products to existing members, finding new members in each of their territories, and ensuring that brick-and-mortar office locations were optimally located based on club member demographics and drive-times. Challenges existed for Database Administrators in aggregating this information, since each club managed their own separate systems and data, often resulting in errors and mismatched or incomplete data. AAA implemented Alteryx Analytics, with built-in spatial analysis, to create easy-to-understand drive-time maps within reports that help member clubs better understand their membership base as well as improve staffing and response times for the organization's emergency roadside service.
Deeper Insights: Enabled a better understanding of club member demographics and purchase history, helping improve clubs' marketing campaigns and branch location decisions
Hours vs. Weeks: Reduced time to generate a complete and accurate data set for analysis from three days to just two minutes
Intuitive Workflow: Eliminated the need to use up to four different tools to service member club requests and enabled data blending, enhancement, and spatial analysis in a single tool, saving time and money and reducing errors
You can hear additional details on this project in a video interview with a data scientist from AAA.