Welcome (back) to my blog as we continue to expound upon Governance and what it means within a business enterprise.
To date we've defined what Governance is and talked a bit about how the industry supports it through the availability of Frameworks and Guidance for establishing and running a program. Now I'd like to turn our attention to some of the tools that are available, or are starting to become available, to support the continued evolution of Governance within an enterprise.
The reason I call this an evolution is that, as more and more organizations are embracing the concept of "information as an asset", there's a recognition that the "old" approach to governance needs to change and adapt. This is due not only to the "asset" concept, but also to other drivers such as Big Data and Cloud Storage (these trends and disrupters I'll talk a bit about in a future post.) For now, I just want to focus upon the tools that are emerging and evolving consistent with this new vision of Governance.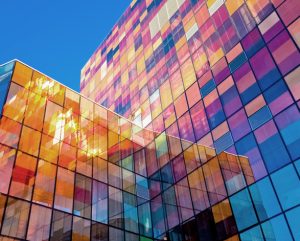 With some guidance, you can craft a data platform that is right for your organization's needs and gets the most return from your data capital.
Both Gartner and Forrester have weighed in on this evolution of Governance and how more and more purpose-built tools are appearing with a focus upon providing the capabilities needed to support all aspects of a fully-functioning Governance Program. I refer you to a couple (free?) publications as a starting point for what both Forrester and Gartner have to say: "The Forrester Wave(TM): Data Governance Stewardship Applications, Q1 2016"; and, Gartner's "Market Guide for Information Stewardship Applications" dated 15 April 2016.
These publications begin with their respective perspectives on how Governance is evolving beyond the classic focus upon regulatory compliance and quality assessments and becoming a business focused area that involves business users for larger and grander purposes such as, among others, customer satisfaction, new product development and ensuring security and privacy. Forrester has tagged this "DG 2.0" and Gartner, as the report's name implies, recognizes the push into "Information Governance" due to its focus upon business outcomes.
Both Gartner and Forrester offer their take on this emerging application category and identify some key vendors/products in this area. Both provide their own suggested criteria for evaluation, and aside from the "vendor viability" type metrics, offer a set of capabilities against which this new category of applications should be evaluated. Note that, since this is a relatively new category, not all identified products necessarily provide all the capabilities identified. For me though, I believe the following list is a good start of functional capabilities for scoring the products:
Collaboration: Collaboration functionality addresses how the tool supports the ability for all affected parties within the organization to be both kept informed as well as actively involved in the governance activities.
Impact Analysis: Impact analysis focuses upon evaluating the impact the governance artifacts have on affecting behavior, processes and business outcomes.
Valuation: Valuation addresses associating value to the governance artifacts. This value is geared towards how well the artifacts assist the organization in achieving their goals and objectives.
Inventory Management: Inventory management looks at the abilities of the tool to both contain and control the artifacts produced. It looks at both their creation and publication as well as the ability to maintain them throughout their lifecycle.
Information Modeling: Information Modeling considers the tool's support for creating business models that represent the domain of interest. This includes identifying and defining entities or classes, their attributes and their relationships, along with any constraining rules. It also looks at the mapping abilities to processes, applications and repositories.
Glossary: The tool's glossary abilities requirements focuses upon the terms or vocabulary of the domain of interest and the ability to both manage the definitions as well as be able to associate them to processes and information models or repositories.
Stewardship Management: Stewardship management addresses the support for the people and processes involved in stewarding information. This allows for both the management of the stewardship practice itself as well as assisting the stewards in carrying out their duties and responsibilities.
Monitoring and Profiling: Monitoring and profiling looks at the tool's abilities in monitoring, or at least ingesting monitoring information, the information that is being governed in regard to items such as its quality, security and access. It includes the tool's ability to create or recognize profiles for categorizing certain data and behavior.
Auditing: Auditing data addresses tracking the condition, state and usage of data over time. This includes both data at rest as well as in flight.
Exception Management: Managing the exceptions to the governance rules and policies to ensure they are appropriately and timely addressed, as well as using this information to determine if the associated rules and policies are too stringent or too lax.
Enforcement Support: Enforcement support looks at the abilities provided by a tool to assist in the enforcement of the rules and policies. Given the tool is a governance tool, this is not about the actual execution of the rules and policies on data, but on supporting the tools and personnel that do have that responsibility.
Request Management: Request management considers the abilities needed for managing the requests for services made to the governance program. This management includes ingesting, prioritizing and maintaining status on these service requests.
Artifact Analytics: Analytics looks at the needs to evaluate the governance artifacts. Looking at characteristics such as usage, artifact development status, artifact benefit (value), process performance metrics, etc.
For my money, the "must haves" in this list include Collaboration, Impact Analysis, Valuation, Information Modeling and Glossary. That in no means minimizes the value of all of them, but I just wouldn't consider a tool myself that does not at least have these.
I also took a look at the vendors/products identified by both advisory services and offer my "short-list" (okay 10 may not be short, but still …) where I would start a tool assessment:
Colibra – Data Governance Center
Datum – Information Value Management
Diaku – Diaku Axon Data Governance Software
Global Data Excellence – Data Excellence Management System
Global IDs – Enterprise Information Management Software Suite
IBM – Infosphere Information Governance Catalog
Informatica – Holistic Data Governance Suite
Prodago – Prodogo Data Governance Software
SAP – SAP Information Steward
SAS – SAS Data Governance
One other comment. You may find that Enterprise Architecture tools may fit the bill for your purposes, especially if you already have something in place. I know for example that Mega has advanced their Information Architecture functionality to address many of the needs of Governance and that, along with their process modeling and management capabilities, may be sufficient for your needs. I also believe that the EA vendors will continue to evolve their products in response to the continued emphasis on information assets. Just my opinion and another thought.
So, now we've talked about frameworks and tools for governance, the next question is what about the personnel themselves? Is there training or certifications available to help people become knowledgeable and reputable for being called a Governance Practitioner? Of course the answer is yes, but this too is a relatively new phenomenon. In my next post I'll identify some of what's available from the industry and (my opinion) as to their value. I hope you'll join me and thanks for reading. As always, your thoughts and comments are welcome!