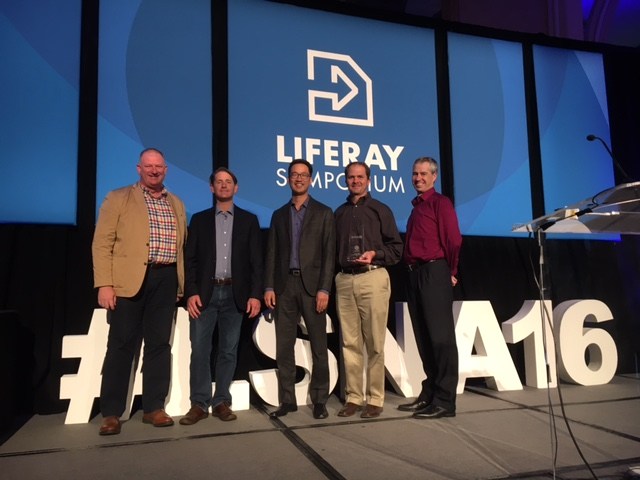 Volkswagen Group of America (VGoA) was honored for its work with Perficient with the Pulse Award for Best Overall Digital Transformation on the Liferay platform. The award was handed out during Liferay's annual Symposium, held this year from September 26-27 at the Marriot in Chicago.
The award recognizes VGoA's efforts to enhance overall customer experience using the Liferay portal solution, which was built in collaboration with Perficient. In total, we were able to deliver the automaker a platform that manages order processing and content while adding features that enable collaboration, integration, and mobility adoption. Among some of the highlights include:
Reduction of average customer transaction by 5 minutes.
A transition from legacy into innovative systems.
An expected cost savings of $2.5 million by 2018.
"We were very excited to be in a position to help Volkswagen Group of America reinvent the way in which they interact with their dealers," said Joel Stanesa, general manager at Perficient. "The Liferay tools and technologies made the project seamless from interface design and systems-integration standpoints. Being able to bring our automotive industry experience, Perficient Digital agency, and deep technical skills enabled us partner with VWGoA to deliver on one of their most strategic initiatives in a way that delighted the dealer community."
We partner with technology vendors such as Liferay to provide business optimization, digital experience, and industry-driven technology solutions and support across many practice areas. We are also at the forefront of industry thought leadership on digital transformation – a means of modernizing the systems that create, deliver, and sustain meaningful customer experiences.
You can read more in our press release here.
For more on Perficient's expertise in Liferay technology, visit www.perficient.com/partners/liferay.