OBIEE 12c has seamless integration with the EPM 11.1.2.4.  The OBIEE BI Admin tool can read EPM metadata and import it into the OBIEE RPD which allows you to quickly incorporate Hyperion data sources.  When you integrate the EPM datasources, the full features of the OBIEE 12c platform are available to you.  This includes OBIEE Dashboards, Analyses (Answers), Data Visualization, BI Publisher, BI Mobile and OBIEE SmartView.  The best way to see how OBIEE and EPM can be integrated is by adding the EPM 11.1.2.4 Plug-in to the OBIEE 12c Sample App.
In my Sample App Setup Part 1 and Sample App Setup Part 2 posts, I explained the steps to get your OBIEE 12c Virtual Box image ready as a demo system.  Enabling the EPM Plug-in is relatively simple compared to the initial Sample App setup steps.
EPM Plug-in Installation
Step 1: Down load and Extract the EPM Plug-in file.  Go to your Sample App VirtualBox system and open Firefox.  Navigate to the OBIEE 12.2.1.1 Sample App page, and click on the EPM 11.1.2.4 Plug-in link.  Save the file as epm11124-package.tgz file to /app/oracle directory on your Sample App system.  Once downloaded, navigate to /app/oracle/ and right click on the file and click Extract Here.  Extraction will take between 10 to 20 minutes to complete.  One everything is extracted you will see /app/oracle/epm.  You can now delete epm11124-package.tgz.
Step 2: Start Services.  At this point EPM 11g is completely installed and configured.  Now all you have to do is kick off the Start all EPM Services script from the VM's Applications menu.  Please note that you need to wait for the script to say Finish All before you use the OBIEE Sample App.  Make sure you don't close that script window or you will close your EPM services.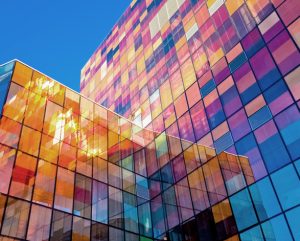 With some guidance, you can craft a data platform that is right for your organization's needs and gets the most return from your data capital.
At this point you have a fully functional EPM environment.   These are the Components included with the Plug-In:
EPM Deployment Details
All of the logons are username: weblogic password: Admin123.
WLS Console: http://demo.us.oracle.com:5000/console
Workspace and all installed EPM Webapps: http://demo.us.oracle.com:9001/workspace/index.hmtl
APS: http://demo.us.oracle.com:9001/aps/APS
Smartview: http://demo.us.oracle.com:9001/aps/workspace
NOTE: In order to use SmartView, first install Smartview client on your desktop. Then launch a Microsoft Office product like Excel. Create a Private Connection by providing the URL as http://localhost:9001/aps/SmartView Add the server name as demo.us.oracle.com:1423. When prompted for credentials, enter admin/Admin123 
Windows Clients: All available EPM client tools including FR studio and Smartview, HSF client, Taxonomy designer, Offline Planning, OBI for office can be download from the EPM workspace /install menu options. You cannot use EPM client tools that are packaged with OBIEE 12c, they must be the version packaged with your Standalone EPM deployment.
EPM Integration Example
OBIEE can natively read EPM data.  What that means is you can simply import the Metadata of an EPM datasource the same way you can with a relational database.  Once you import and configure the EPM metadata and you can now create reports from your datasources.  Here is an example of GL data being pulled from EPM used to create a formatted P&L in OBIEE.  You can easily expand the Account hierarchy using the built in OBIEE drill path functions.
There are other great use cases such as using multiple scenarios to graphically show Plan vs Forecast vs. Actual as you can see below.  Both of these options are available in the Sample App (of course you need the EPM services to be running)  There are many more examples in the Sample App, you can find many of them in the Dashboard called 11.20 Essbase Financials.