With World of Watson, IBM has expanded its annual data and analytics user conference to encompass cognitive business applications. Perficient is proud to be a sponsor of World of Watson 2016, which is being held October 23-27 in Las Vegas. If you haven't already registered, there's still time to secure the pre-conference rate: https://www-304.ibm.com/events/tools/wow2016reg/registration/#/  If you've previously attended IBM Insight, there's also an available alumni rate with the code "WOWAlumni".
We hope to see you at the event and look forward to meeting with you at the conference. Stop by the Cognitive Business section of the expo hall to learn how we've leveraged our extensive expertise in Analytics, ECM, Information Management, Big Data and Asset Management solutions to drive digital transformation for our customers.
Highlighting some of these projects and lessons learned, Perficient has a great line up of sessions, where you can meet with subject matter experts and thought leaders: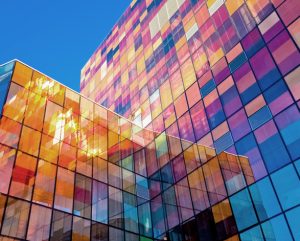 With some guidance, you can craft a data platform that is right for your organization's needs and gets the most return from your data capital.
How TriHealth is Reducing Patient Readmission Rates with Watson
Session ID: WAT-2874
24-Oct-2016 | 08:00 AM – 08:45 AM | South Pacific G
Using hard evidence to make a clinical decision is arguably the most important caveat to the transformation of healthcare in the post Affordable Care Act landscape. This evidence is derived from empirical data that is tested in the most efficient way possible for patients and the healthcare organization. The research institute at TriHealth, a unified health system based in Ohio, successfully leveraged Watson to uncover new evidence that is improving patient outcomes. This data helps decision-making at the point of care, ultimately allowing TriHealth to uncover new readmission indicators, decrease their readmission rate and, in turn, decrease the cost associated with readmissions.
Disrupting Industries and Identifying Value with IBM Watson: Best Practices and Lessons Learned
Session ID: WAT-3053
27-Oct-2016 | 12:00 PM – 12:45 PM | Islander I
IBM Watson ushers in a new era of computing, bringing groundbreaking cognitive capabilities to individual organizations seeking to disrupt or revitalize their industries. Driving business value is critical to a company's success, and Watson can help you do that. When implementing a Watson solution, what steps should you take so that you're well-positioned to demonstrate value? IBM Business Partner Perficient will explain how you can incorporate cognitive solutions within your organization while driving and ensuring value in your implementation.
Achieving Analytics-Driven Management of ECM and BPM Systems at America First Federal Credit Union
Session ID: ECM-2236
24-Oct-2016 | 03:00 PM – 03:45 PM | Jasmine C
America First Federal Credit Union (AFCU) has implemented big data based monitoring and reporting to gather real-time details and metrics around all transactions occurring within their IBM FileNet P8 and IBM Datacap systems. The wealth of data this approach provides is accessible to managers through an easy-to-use visualization and analytics interface, which provides instant, freeform access to all underlying data. IT and business stakeholders have been empowered to quickly investigate trends and anomalies, leading to improved issue resolution, benchmark tracking, performance optimization, and decision-making. Find out how AFCU achieved insight into its system, and learn about the successes that such visibility has enabled.
The Role of IBM Datacap in an Enterprise Content Management Modernization Effort
Session ID: ECM-2056
26-Oct-2016 | 04:00 PM – 04:45 PM | Jasmine E
Despite the prevalence of digital content, many organizations remain inundated by paper. To make matters worse, these organizations are too often reliant on obsolete capture and Enterprise Content Management (ECM) technologies, including multiple capture applications, undocumented sources of content, and extensive customizations developed over many years. Capture is the launching point of the ECM process, so any successful modernization effort should start there. IBM Datacap enables you to consolidate the myriad of capture technologies that have evolved in the ECM infrastructure into a single, unified platform. Learn how Perficient has assisted organizations across a wide range of industries with successful ECM modernization using Datacap.
Geospatial Analytics Goes Mainstream
Session ID: 4028A
25-Oct-2016 | 02:00 PM – 02:45 PM | Breakers K
The proliferation of location data has created virtually endless business optimization opportunities for those who have the right strategy, partners, and tools.  Learn how Perficient consulting and Pitney-Bowes software are teaming to put leading edge Geospatial Analytics within the reach of IBM Cognos customers.
If you're not able to attend World of Watson stay up to date on conference topics by following us on social media and our IBM blog. Our experts will frequently post the latest news and trends on analytics, big data, cloud, mobile, Internet of Things and Watson from event sessions. Engage with us on Twitter by using @Perficient_IBM.