In the August 2016 update of Oracle BI Cloud Service (BICS), Oracle has added a great new feature: scheduled report delivery, simply called Deliveries.  In a nutshell, Deliveries is a scheduling system that emails reports on an instantaneous or regular basis.  The scheduler itself is found in the BICS Console as seen below.  Once you click on the icon, it brings up a list of all your Deliveries and allows you to change the schedule or delete the delivery altogether.  The Delivery options include the ability to enter multiple email addresses, the email Subject, and you can also specify the schedule.  The schedule options include Daily and Weekly with the ability to set the time of the Delivery.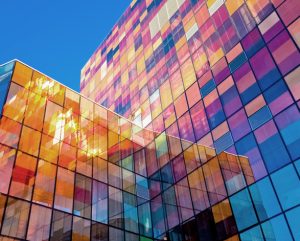 With some guidance, you can craft a data platform that is right for your organization's needs and gets the most return from your data capital.
Now that you've seen the Delivery options, you are probably asking, how do I schedule one in the first place.  There are two ways, first, through the Catalog by navigating to the folder with the report you want to deliver and clicking More and then selecting Email.  The second method is when you are creating a report, in the Analyses Editor, the Results toolbar now has an Email icon.  Clicking on that brings up the Scheduler dialog.
Now that I've scheduled the Delivery, it comes directly to my Inbox on the pre-defined schedule from Oracle BI Cloud (no_reply@oracle.com).  The examples below show how the emails look, these are either sent as pictures for charts or formatted as HTML formatted tables for the tabular reports seen below.
The above screenshots are from Outlook, but these look equally good in mobile email clients as well, here is an emailed report from a regular sized iPhone.  This system is great for sending out daily and weekly flash reports to remote users such as District Managers or Sales Managers who rarely have time to sit in front of a computer.  A great compliment to this Deliveries system is the Oracle BI mobile client, more info can be found here.
Learn More
If you'd like to continue the conversation and learn more about BICS capabilities, stop by Perficient booth #1715 at Oracle OpenWorld Sept. 18-22 in San Francisco.