Effective and efficient financial reporting is crucial for the success of semiconductor companies.  It is critical to track revenue, shipments, and order backlogs in order to properly utilize company assets.  In addition to understanding the current financial position of the company, there needs to be visibility into company forecasts in order to do proper financial and manufacturing planning. Data should be available at the touch of a button, however, access to this vital information has proven to be elusive for many companies.
Financial reporting lacked efficiency
Our client is a leading semiconductor company whose fabless manufacturing model requires careful financial planning and forecasting.  The previous reporting "system" was a manual process requiring two financial analysts querying their Essbase cube and crunching numbers to build these reports manually in Excel and PowerPoint daily.  Further, no portal existed for executive management to access reports once they were ready to be published, so they were manually sent out via email.  This way of running financial reports was inefficient both from a resource and time perspective. They wanted an automated financial reporting system that would give executives access to real-time reports across multiple geographies for better insight into business health. Specific business goals included:
• Real-time reporting of financial data in Oracle Business Intelligence Enterprise Edition (OBIEE) from Essbase and planning cubes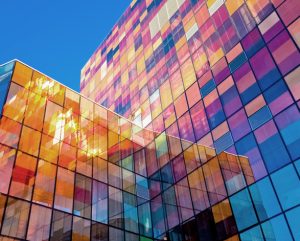 With some guidance, you can craft a data platform that is right for your organization's needs and gets the most return from your data capital.
• Interactive and intuitive dashboards with graphical and drill-down capabilities to help business users make informed decisions
• A mobile reporting platform that provides executives access to key summary reports
Optimized reporting delivers insight
We integrated data from Hyperion Essbase cubes, Oracle Database 12c, and the ERP transactional systems into OBIEE. OBIEE was chosen as an enterprise-wide application that could address all BI analysis and reporting needs. We implemented ad-hoc reporting in OBIEE to enable users to do their own analysis and built interactive dashboards for financial reports reconciliation. Lastly, to meet its mobile reporting requirement, we worked with the client to implement Oracle Business Intelligence Mobile App. Its integration with the Oracle BI on-premises application provides seamless connectivity and access to dashboards and reports for analytics anywhere, anytime.
Enabled for better business acuity
The new automated financial reporting system gave our client better insight into its business health and reduced inefficiencies by eliminating the manual effort required for consolidation of financial data. The business has realized multiple additional benefits:
One application (OBIEE) to satisfy enterprise-wide financial reporting needs
Significantly reduced the lead time to deliver reports to the business
Saved six hours daily by streamlining processes previously performed by a financial analyst
Two full days were saved every quarter to build reports; now these are available to the business instantly via an OBIEE dashboard
Ad-hoc reporting capabilities
Mobile reporting with automated report delivery
Drill-down reporting capability
Learn More
If you'd like to continue the conversation and learn more about our success with leveraging OBIEE as the the analytics platform for Hyperion data, stop by Perficient booth #1715 at Oracle OpenWorld Sept. 18-22 in San Francisco.