OBIEE release 12.2.1.1 not only boasts improved Data Visualization capabilities as I outlined earlier this week, but there are many important updates to source system support.  One of the main drivers of this is that OBIEE now supports DataDirect 7.1.5.  For those of you unfamiliar with DataDirect, it is a set of ODBC drivers from Progress Software that allows data connectivity to Relational, Big Data and Cloud data sources.  A full list of their connectors can be found on the Progress site, some highlights are:
Amazon Redshift
Apache Hadoop Hive
Cloudera Impala and CDH Hive
Hortonworks
MongoDB
Teradata Big Data platforms
Salesforce.com
Oracle Service Cloud
Oracle Eloqua
Microsoft SQL Azure
Although there previously have been ways to do data integration for these sources, the advantage of DataDirect is that it uses the SQL programming language to pull data.  This blog from Progress highlights the specific differences for Salesforce.com data extraction when you use the DataDirect ODBC driver rather than other methods like SOQL (Salesforce Object Query Language).  There is an additional blog that highlights how DataDirect drivers allow instant ODBC-based connections to Hadoop data.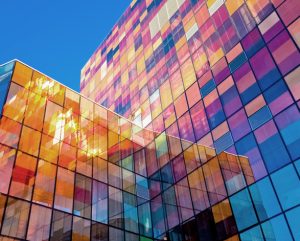 With some guidance, you can craft a data platform that is right for your organization's needs and gets the most return from your data capital.
In addition to the DataDirect 7.1.5 support, OBIEE also supports additional data sources such as PostgreSQL, MySQL 5.7*, Microsoft SQL Server 2014, Teradata 15.0 and 15.1, among others.  For a full list of supported platforms and data sources please see the 12.2.1.1 certification matrix.
As you can see above, Oracle is committed to supporting Big Data and Cloud sources in addition to traditional Relational and Multidimensional sources.  This allows users of the platform to combine their data from all their data sources further differentiating the platform from other BI tools.  As companies shift from their traditional sources and begin to operate in a hybrid Big Data, relational and cloud environment, OBIEE 12c provides the ability to support you now and in the future.