Organizations that rely on Oracle Business Intelligence (OBIEE) as their standard analytics platform may have already reaped the benefits of a common enterprise reporting solution from a data accuracy and accessibility perspective. However, they are most likely still using traditional means of collaboration. This entails communication of reported results, explanation of what they mean, their business impact and what actions are most favorable. For example, this communication may be happening via email, by copying results into an email and distributing to a group of people with comments and action items. And often times this means sending out multiple emails to each group with the subset of the results that pertains to each of the groups. The more modern way of collaborating within the work space is embed comments within OBIEE dashboards, which ultimately saves time and facilitates information propagation.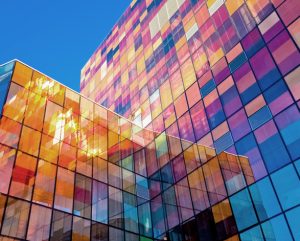 With some guidance, you can craft a data platform that is right for your organization's needs and gets the most return from your data capital.
There are different ways to achieve commentary on OBIEE dashboards, the method I describe here leverages the OBIEE database Write Back capability and is my favorite. Here are some characteristics of this solution:
Leverages OBIEE intrinsic capabilities: Unlike other approaches I have seen for OBIEE commentary, which require the deployment of a Weblogic application, this approach utilizes the intrinsic OBIEE write-back capability to enable the entry of comments. This is usually an advantage in a BI team that may not necessarily have the skill set to deploy and maintain additional Weblogic applications, but are more keen to leverage the capabilities of OBIEE itself.
Embedded within Dashboard: Avoid the need for users to leave the dashboard to collaborate on reported results and easily propagate their findings and insights into the reported information. Adding comments specific to the filtered data (for example, it is a specific Organization or Financial Account that is prompted on) can be done from within the same OBIEE dashboard page within the context of the data visible to the user.
Commentary in Context: Say for example, we have a Financial Report for the overall company performance. The dashboard may be dynamically filtered on an organization and a financial account. Therefore adding a comment on this dashboard is not as easily interpreted as when historical comments are related to the filters applied on the dashboard. A comment about the Revenue account for example, only shows up when the Revenue account is prompted on, while a comment on the Expense account is displayed when that Account is selected.
Secured accessibility to comments by role: The same OBIEE data level security model applies to securing comments. It goes without saying that if some pieces of information should be inaccessible to certain users, comments related to that information should be secured likewise.
Scalable solution that can be enabled on any report: With the foundation work in place for one report, it becomes a straightforward task to extend commentary to additional reports as necessary.
If you are interested in details on  how to implement this commentary solution, refer to my next blog: How to Enable OBIEE Commentary with Writeback.