GoPro has been a long-standing customer for Perficient. Their success started with an implementation of Salesforce Service Cloud that landed them a Surfboard Award at Dreamforce last year. Since then we've helped them continue to explore new ways to innovate using the Salesforce platform. Growing popularity of their action cameras prompted GoPro to continue to scale the business and push the limits with technology. The decision was made to launch the GoPro Developer Program, but the company needed the proper infrastructure and engagement tools to easily engage, support, and collaborate with it's growing network of more than 100 partners worldwide.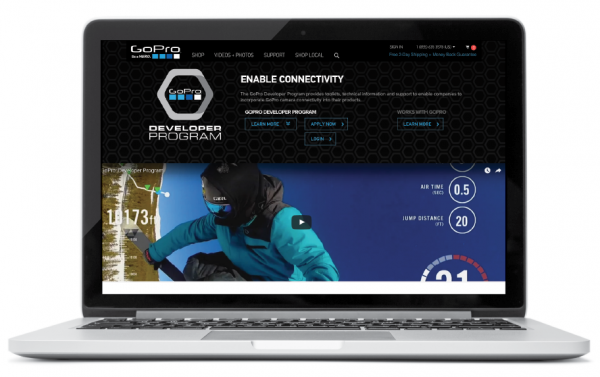 Perficient was responsible for designing two branded partner communities, using Salesforce Community Cloud, and three independent, yet interconnected, microsites providing self-service access to a number of resources needed to enable developers and properly market the programs and new third-party solutions. The end-result was a seamless and engaging digital experience that helped GoPro make a big splash in the developer community at their highly anticipated and widely publicized GoPro Developer Program launch event held back in April.
To learn more about how GoPro is using Salesforce to make customers and partners "stoked" about their products, check out the Client Success Story on our website.