In the United States, if a company is transmitting vaccine or device information to the FDA, it should already be reporting in E2B(R3) format. For companies reporting solely to the FDA Adverse Event Reporting System (FAERS), no official deadlines have been published.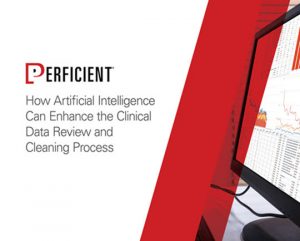 This guide analyzes how artificial intelligence – including machine learning – can be used by pharmaceutical and medical device companies to improve the clinical data review and cleansing process.
In Europe, drug companies who report to the EMA will need to comply with the new format by mid-2017, following the audit of the new EudraVigilance system.
In Japan, if a company transmits ICSRs to Japanese regulatory authorities, mandatory reporting using E2B(R3) is set for April 1, 2019.
It is essential to note that if a company transmits data in the E2B(R3) format to a company whose systems do not accept it, the receiving company would need to convert the message into an E2B(R2) format, in order to make sense of it.
To learn about E2B(R3), the impact it is likely to have on drug safety business processes, and some ideas for how to move forward, fill out the form below or click here.