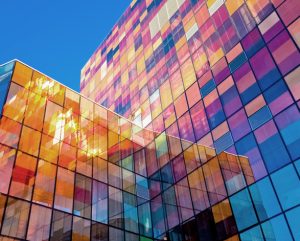 With some guidance, you can craft a data platform that is right for your organization's needs and gets the most return from your data capital.
Healthcare industry transformation is providing organizations with an opportunity to revolutionize how they operate. The digitization of medical records, wearable technologies, mobile, and the Internet of Things are contributing to the data deluge, and innovations in technology are making it possible to transform this data into meaningful and actionable insights to enhance patient care and consumer experience, reduce overall costs, and transform business. It is critical for healthcare organizations to strategically align technology initiatives with business objectives in order to meet the demands of the "new" healthcare era.
Healthcare organizations not only need to be able to effectively manage their data but they need to be able to transform data into knowledge to improve outcomes, both operational and clinical. We recently published our 10 Healthcare Analytics Trends for 2016 guide which explores ten trends we have seen and will continue to see significantly impacting healthcare:
Align Clinical, Quality and Financial Analytics to Enable Value-Based Care
Integrate Clinical and Claims Data to Enable Population Health Management Insight
Leverage Cross-Continuum Data Analysis for Improved Patient Care and Outcomes
Grow Enterprise Intelligence to Measure and Improve Patient and Organizational Health
Utilize Reusable Accelerators to Quickly Achieve Actionable, Data-Driven Insights
Use Predictive Analytics to Reduce Readmissions and Improve Outcomes
Leverage New Tools and Skills to Transform Large Volumes of Data into Meaningful Information
Increase Level of Understanding and Control Over ACO Data and Analytics
Develop and Implement a Strong Governance Strategy and Organization
Position Big Data Technologies to Enable the Everyday Use of Data Science
Fill the form out below to get the complimentary guide which includes real-world client success stories!