At the end of the last keynote at Hadoop Summit 2016, Herb Cunitz (President of Hortonworks) announced that as part of the continuing effort to make a bigger tent, next year's conference will be called Dataworks Summit. First question, will we still get the fun but mildly scary 3D elephant render?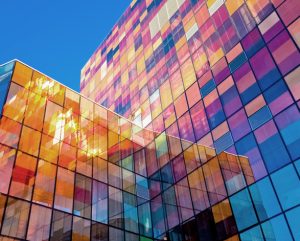 With some guidance, you can craft a data platform that is right for your organization's needs and gets the most return from your data capital.
Nobody is surprised when IBM renames it's conferences every year–Hortonworks is not, however, IBM.
This is a symbolic result of a crowded bigtop and the need to bring more kinds of people to the table. I prefer an agnostic approach. I think of Hadoop and her ecosystem as one kind of solution to Enterprise Information Management problems. When setting out on a project I try to assess the problem to be solved, the context in which it is to be solved and the resources available to solve it before proposing a solution. This kind of solution agnostic systems engineering approach ensures that we're implementing the right solution to not only solve the present problem, but also fit the long term strategy of the organization.
The other big news from Day 3 was Hortonworks Data Flow (aka Apache NiFi). At the keynote we saw a live demonstration of using NiFi to orchestrate image capture and processing integrated with SMS, Twitter and a couple of battery powered Raspberry Pi driven displays. The demo showed how one might read bar-codes off conference badges, and try to use the person's face, name and tweet history to identify them on twitter. This relatively new and rapidly maturing product that came out of the NSA is a powerful start toward self service pipeline design for less technical users in the Apache portfolio (there are other open source tools, Cask Hydtrate for one, that provide this already). As the community starts to find more applications for this tool, we'll be even better positioned to realize the vision of the Connected Data Platform (winner, buzzword of the summit).
Stay tuned for more from Big Data and You (the enterprise IT leader). In the coming weeks we plan to talk IoT, Records Management and more!