An interesting take on data from "The CUBE" interviewing Anil Chakravarthy (CEO, Informatica). Until recently, technology was driven by requirements from known processes such as CRM, ERP, and HR modules. In recent years, technology such as Cloud, Big Data, and SaaS applications have been driving new business processes and identifying opportunities for improvements and new opportunities. Even data security has changed from historical application and infrastructure security to a more granular record level and database level security to identify and secure metadata and data instead of infrastructure.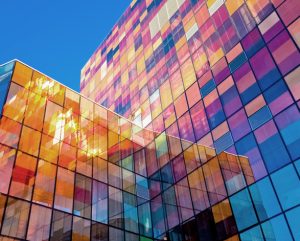 With some guidance, you can craft a data platform that is right for your organization's needs and gets the most return from your data capital.
The value of data and what it can do to revolutionize and galvanize businesses acting as a catalyst for change is clearly visible from Informatica World 2016 after talking to a lot of customers who visited Perficient's booth in the solution expo. Perficient's data management practice also has similar vision and roadmap. This was highlighted in the recent release of Stratus-iV, a CRM analytics SaaS solution built by Perficient that we featured at Informatica World. Stay tuned for more information on Stratus-iV.