There were 3 main themes during day 1 of Informatica World 2016, including a data competency model, Data 3.0, and updates to their partnership program as a part of their efforts to bolster their collection of data-ready solutions. Since the emergence of Informatica 20+ years ago, their vision to become market leaders in data management has never changed. However, the way of approaching data management changed significantly as we move into an unstructured, business friendly data era. Informatica's key focus areas that were highlighted today were big data, data integration, data quality, cloud data, master data, and data security.
We started the day covering the Enterprise Data Competency Model consisting of 5 stages:
Stage 1 – Individual (Excel jockeys)
Stage 2 – Focus (Line of business focused on BI)
Stage 3 – Unify (Collaboration between business and IT)
Stage 4 – Discover (Data discovery and analytics)
Stage 5 – Innovate (Data as a strategic asset and game changer in identifying new lines of businesses)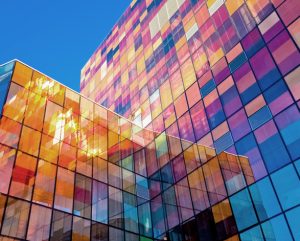 With some guidance, you can craft a data platform that is right for your organization's needs and gets the most return from your data capital.
Next, Informatica discussed the evolution of data, and how the marketplace is currently in the Data 3.0 stage:
Data 1.0 – Data related to specific business processes (focused on process automation)
Data 2.0 – Data focused on enterprise wide initiatives (such as ERP, SCM, or EDW)
Data 3.0 – Data front and center, used to transform businesses and come up with new business models
In addition, Informatica categorized their data solutions partnerships into 4 categories:
Cloud Partners – Software vendors such as Salesforce.com, Marketo, and Veeva
Technology Partners – Software vendors such as Tableau and Oracle
Systems Integrators – Global integrators such as Accenture, Wipro, and TCS, and local integrators such as Perficient
Channel Partners