We've talked a lot in this blog about the use of electronic health records (EHRs) in clinical trials. Recently, my colleague wrote about it on our healthcare blog, so, I thought I would share her post with my pharma and CRO friends. While our previous posts focused on the use of EHR for subject recruitment and site/study feasibility, my colleague's post is specifically about using the data as part of the research itself.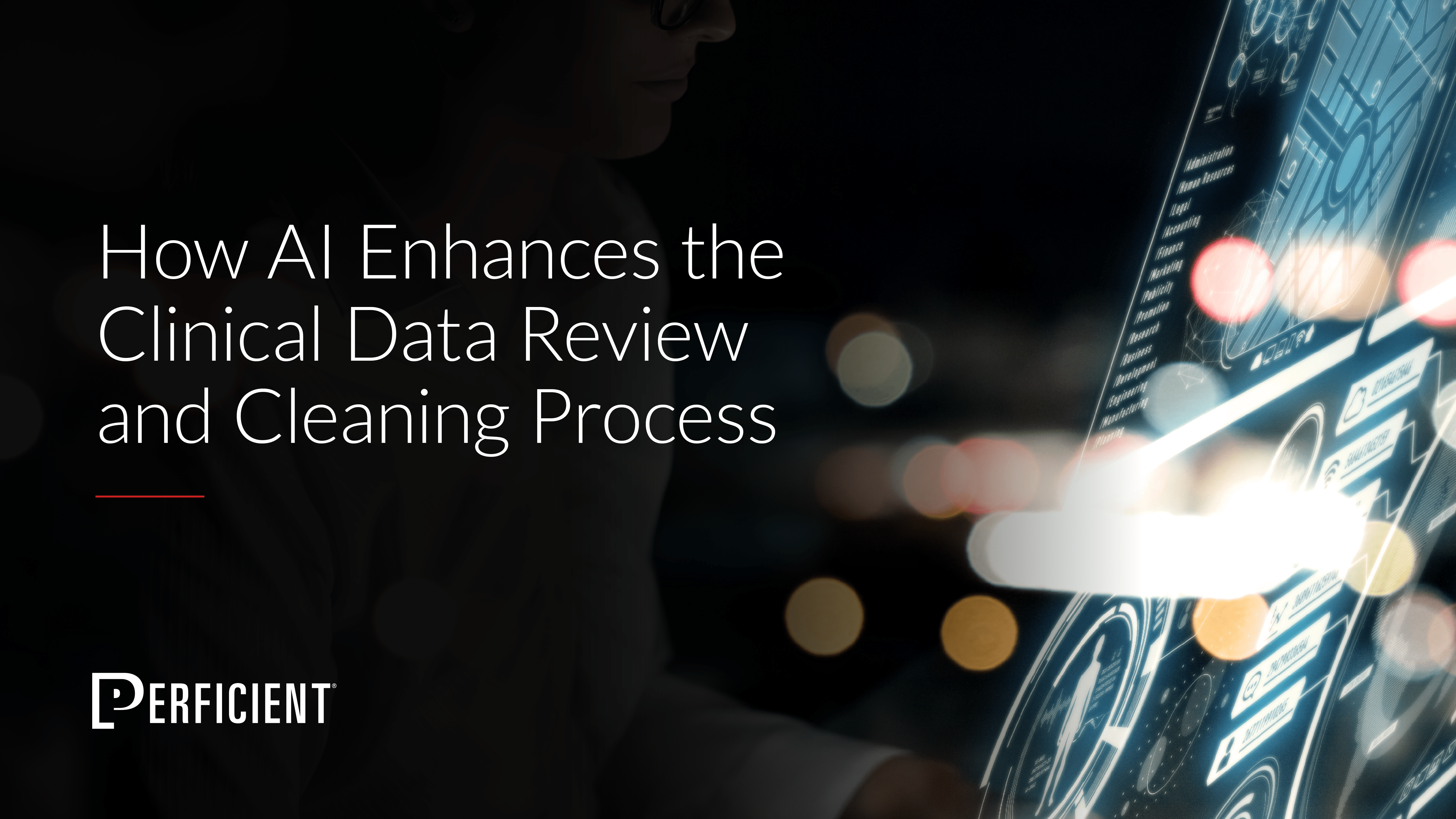 Learn how AI/ML can be used by pharmaceutical and medical device companies to improve the clinical data review and cleansing process.
The FDA just released a new draft guidance document called Use of Electronic Health Record Data in Clinical Investigations. The document provides readers with recommendations on:
Deciding whether and how to use EHRs as a source of data in clinical investigations
Using EHRs that are interoperable with electronic systems supporting clinical investigations
Ensuring the quality and the integrity of EHR data that are collected and used as electronic source data in clinical investigations
Ensuring that the use of EHR data collected and used as electronic source data in clinical investigations meets FDA's inspection, recordkeeping, and record retention requirements
The purpose of the document is to:
Facilitate the use of EHR data in clinical investigations
Promote the interoperability of EHRs and electronic systems supporting the clinical investigation
The draft guidance focuses heavily on interoperability: "the ability of two or more systems or components to exchange information and to use the information that has been exchanged." Integrations between EHR systems and clinical data systems, such as electronic data capture (EDC) solutions, can increase patient safety and data accuracy, streamlining the overall clinical trial data collection and analysis process. For example, EHR data, such as demographics, medical history, and adverse events, can automatically populate electronic case report forms (eCRFs) in an EDC.
The advantages of interoperability in healthcare and life sciences are clear. As the use of EHR data in clinical trials becomes more prevalent, we need to ensure we're proceeding in a cautious and compliant manner.
This FDA guidance document is a must-read for anyone involved in conducting clinical trials.