I came across an article that celebrated Genentech's 40 years in business with a few fun facts and stories about the biotechnology pioneer:
Founded on April 7, 1976
The name Genentech stems from GENetic ENgineering TECHnology
The company was founded with a $1,000 investment in 1976 by Robert Swanson, a venture capitalist, and Herbert Boyer, a researcher from the University of California, San Francisco (UCSF)
Genentech was acquired by Roche in 2009
The company currently employees approximately 14,000 employees
In addition to being the father of the biotech industry, the company continues to make history with its innovative character. Last year, I highlighted several "firsts" that showcase their continued leadership:
First biotech to offer a choice of PC or Mac
First to roll out iPhones
First to implement Salesforce.com
First to implement Salesforce.com with an iPhone mobile app
First to create their own internal AppStore
First to offer signature capture on the iPhone
First biotech and large global company to roll out Google Apps (mail, calendar, drive, hangouts) to 80,000 users worldwide
Ranked #1 in the first-ever ranking of companies with strong precision medicine programs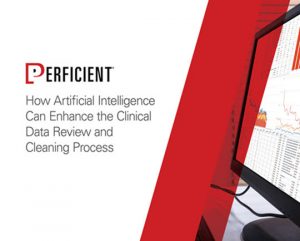 This guide analyzes how artificial intelligence – including machine learning – can be used by pharmaceutical and medical device companies to improve the clinical data review and cleansing process.
If that's not enough, prior to being acquired by Roche, Genentech had the best stock ticker ever: DNA.
Here's to many more years, Genentech!