If there's one list that gets a lot of touch attention in life sciences, it's Gartner's Cool Vendors in Life Sciences. While the name of the list helps grab attention on its own, the companies it features are typically just as interesting.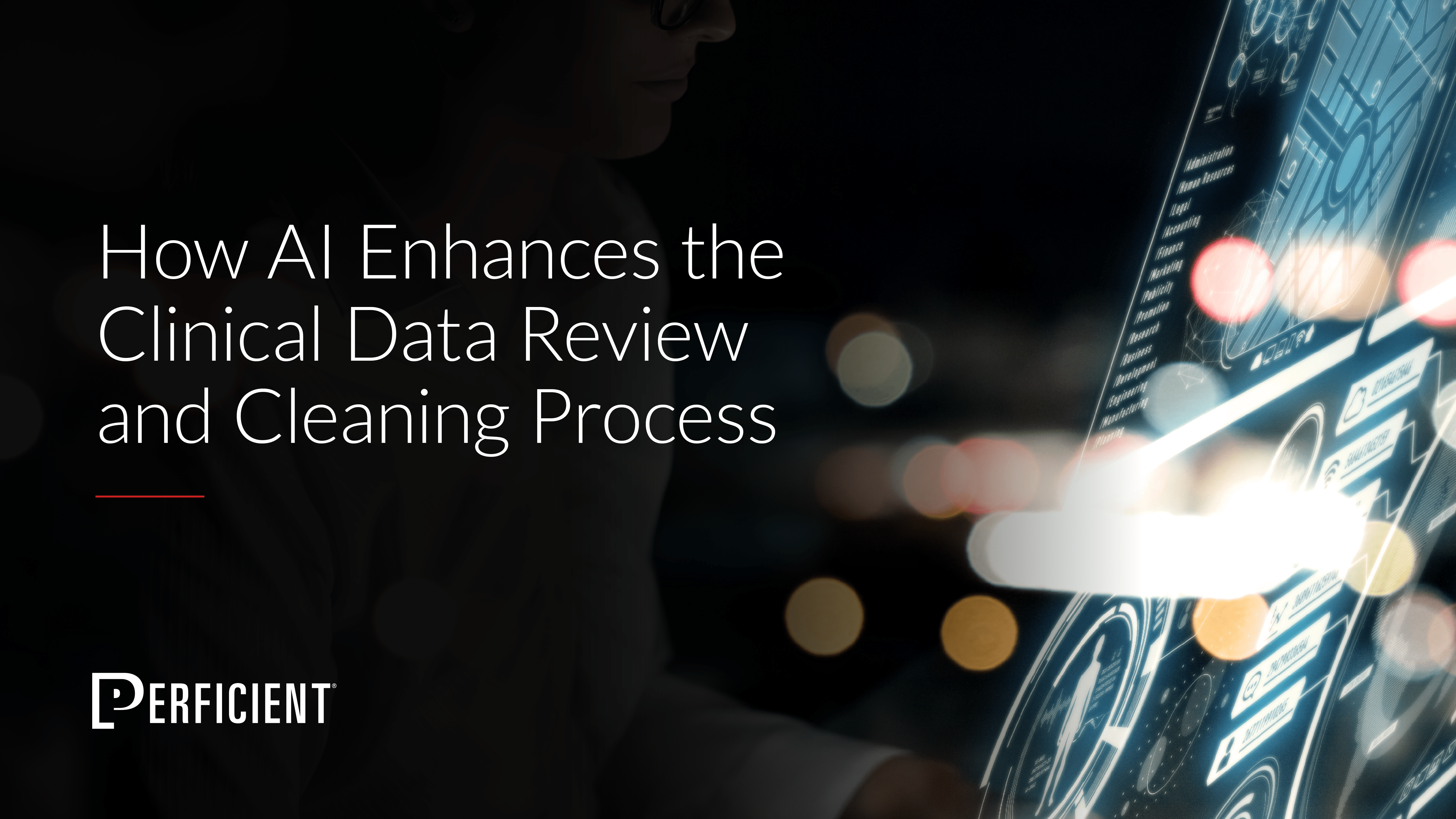 Learn how AI/ML can be used by pharmaceutical and medical device companies to improve the clinical data review and cleansing process.
This year's list happens to carry a few companies that we've blogged about, such as AiCure and Treato. Each company's offering is revolutionary in the industry, helping sponsors and CROs transform the way they've been running clinical trials, marketing products and services, and keeping patients safe.
This year's report also has an update on of one our clients, Comprehend, which offers a cloud-based clinical operations solution that improves speed, efficiency, and quality across studies.
Here are Gartner's 5 Cool Vendors and how each describes itself, according to company press releases:
AiCure | AiCure's patented artificial intelligence technology visually confirms medication ingestion. In addition to pharmaceutical industry and academic collaborators, AiCure has received funding from the National Institutes of Health, including grant numbers 271201200020C-0-0-1, 271201300036C-0-0-1, 1R43RR032224-01A1, 9R44TR000873-02, 5 R44 TR000873 03, 1R43TR000190-01, and a sub-award on grant number 1R01MH109320-01. AiCure has an extensive IP portfolio, comprising 12 awarded and 45 pending US and global patents. AiCure was named one of "30 HealthTech Startups with Real Potential to Change the World" by AlleyWatch in 2015.
Aktana | Aktana is the pioneer in decision support for global life science sales teams. The company's data-fueled suggestions and insights are delivered within a sales professional's existing CRM workflow, serving as a critical ally in data leverage and better decision-making. Aktana serves the entire organization by helping to coordinate multichannel marketing initiatives and facilitating learning via reporting on which program elements are most successful for which customers. Aktana is headquartered in San Francisco, with offices in New York, Tokyo and San Diego.
InCrowd | InCrowd provides real-time market intelligence from validated experts, connecting life sciences companies directly with prescribers, patients, and other screened and validated healthcare professionals around the globe. Our easy-to-use, proprietary, web-based application allows clients to ask questions of specific respondent groups — "Crowds" — in the form of 2-5 minute, online microsurveys. Responses are available in real time, with the needed answers delivered within hours or days, not weeks and months. Through its powerful, mobile, microsurvey methodology and analytics engine, InCrowd enables clients to reach 1.8M healthcare professionals on-demand throughout the United States and around the globe in 20 languages.
Infinote | Infinote intelligently links, analyzes and monitors content across all Enterprise Content Repositories. It is the world's first and only solution that brings the power of Big Data text analytics, in just a click, right within Microsoft Word. Founded in 2011 in the Silicon Valley, Infinote was conceived and developed by quality, regulatory, and compliance professionals who had grown tired of searching for and updating policies and procedures across thousands of documents to ensure compliance in regulated industries. This real-world experience has helped Infinote build practical, purpose-built software designed to make the lives of professionals who work with documents more efficient and productive.
Treato | Treato, the leading source of health insights from millions of real health consumers, uses patented analytics and big data technology to turn billions of disparate online conversations into meaningful social intelligence. With more than two billion posts analyzed and continuously expanding, Treato has partnered with 9 out of the world's top 10 pharma companies as well as numerous other multi-national pharmaceutical companies and healthcare organizations. Treato.com, its consumer website, helps millions of visitors each month. Treato is privately held with offices in Israel, New York and Princeton, NJ. Investors include Reed Elsevier Ventures, OrbiMed Partners and New Leaf Venture Partners, among others.