We frequently blog about FDA Warning Letters and other regulatory and compliance issues that revolve around traditional pharmaceuticals and medical devices. However, one product segment that we haven't yet discussed is digital health. This is because digital health products are fairly new to the market and most are still trying to figure out how FDA regulations relate to them.
In a Financial Times article, Bakul Patel, associate director for digital health at the FDA, says digital health apps can be categorized in three ways: not a medical device, medical devices that are low risk to patients, and medical devices that need to be regulated.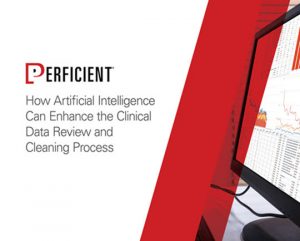 This guide analyzes how artificial intelligence – including machine learning – can be used by pharmaceutical and medical device companies to improve the clinical data review and cleansing process.
While some digital health product developers balk at the industry's tight rules, others support them. Walter De Brouwer, chief executive of Scanadu, a mobile medical device company that develops apps for people to monitor and better understand their health, believes it's all in good faith. "We believe that consumers have the right to their own data, but they also have the right to accurate data," he says. "Just suppose they change their behavior based on something that is not true."
For medical devices in the "need to be regulated" category, it's no surprise that the FDA examines the product itself, as part of its approval process. But, what might surprise you is what else the FDA reviews: the company's ability to manage product complaints. "If problems arise you should have a business organization that can spot it, fix it, and make sure your products are not hurting people," Patel writes.
At Perficient, we have worked with leading medical device and pharmaceutical companies to implement and integrate product complaint management systems that ensure regulatory compliance and help keep patients safe. If you're interested in hearing how we can help you, please send us a note.