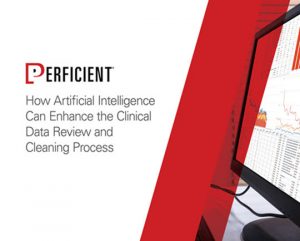 This guide analyzes how artificial intelligence – including machine learning – can be used by pharmaceutical and medical device companies to improve the clinical data review and cleansing process.
Bring out the popcorn! This Thursday, Dr. Rodney Lemery, one of our experts in drug safety and pharmacovigilance, will be delivering a webinar on the latest version of Oracle Argus Safety, the most widely used and trusted PV system on the market.
This presentation is meant for everyone, whether you're already using the system and just looking for clarity, or whether you're in the market for a new solution. Dr. Lemery will walk through the features and benefits of Argus using a visual approach. So, if you're looking for lots of text, this presentation is not for you! On the flipside, if you like visuals and terms like case entry, case reporting, case management, MedWatch, or E2B(R3) make your ears perk up, we've saved a spot just for you.
Register today for tomorrow's How Oracle Argus Safety 8.x Supports Product Safety Needs.