In 2015, companies in all industries experienced data security breaches. From Anthem, one of the nation's leading health benefits companies, to the UCLA Health System, all the way to Hzone, a matchmaking mobile application for HIV positive singles, no company was safe from a data breach.
Increasing data privacy and security is a trend that has been around for years, but will continue to gain momentum in 2016. Whether an organization is hosting their clinical systems on-premises or with a third-party cloud provider, companies want, and are expected, to protect their data, whether employee, subject, patient, or user information, regardless of how it was captured or where it is stored.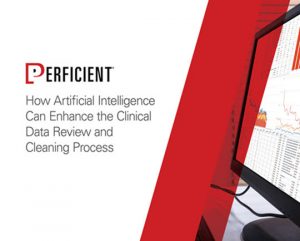 This guide analyzes how artificial intelligence – including machine learning – can be used by pharmaceutical and medical device companies to improve the clinical data review and cleansing process.
According to a survey conducted by Crown Records Management in the UK, two-thirds of pharmaceutical companies have suffered serious data breaches, while a quarter were specifically hacked, some multiple times. If you have proprietary compound information, trial data, or are in the process of an M&A, you are a target.
As hackers become more sophisticated, data breaches will inevitably increase. However, they can be prevented with the right technology, processes, and procedures in place. We expect to see an increase in data security initiatives and funding in 2016.
To learn about other new trends that we can also expect to see in 2016, fill out the form below or click here.