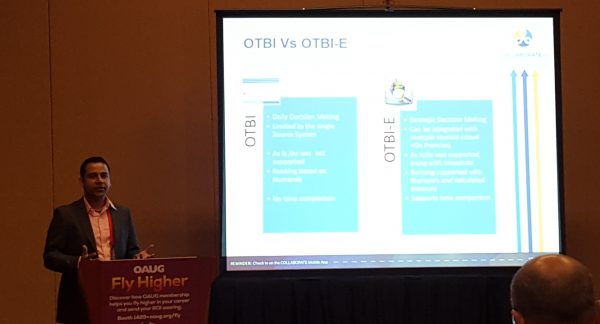 At Collaborate 16, Pawan Kumar from Perficient presents the key characteristics that benefit adopters of Oracle Transactional Business Intelligence (OTBI) and Oracle Transactional Business Intelligence Enterprise (OTBI-E). Below are the main points I am highlighting from Pawan's session that help differentiate between the two products and shed some light on how each product is most useful.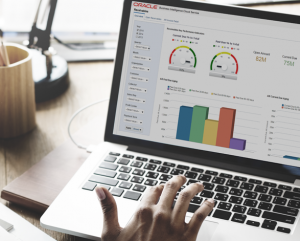 Explore key considerations, integrating the cloud with legacy applications and challenges of current cloud implementations.
OTBI enables real-time reporting on Oracle Fusion Applications by leveraging web services to communicate with OLTP systems via ADF Entity and View Objects. In addition, OTBI offers tight security integration with the corresponding Oracle Fusion Application. With OTBI, there is no need to worry about customizing the reporting layer whenever new columns are customized in the transaction system as OTBI already supports automatic key and descriptive flex fields extension.
Here is where OTBI requires special attention:
Cross Subject Area Reporting while possible is not highly recommended. Such analysis require caution as they tend to be performance intensive.
Querying large volumes of data doesn't perform well without incorporating effective selective filters.
Maintain custom content in custom folders to avoid overriding custom content when an OTBI upgrade happens from Oracle.
Avoid chaining of reports together by filtering on other reports and instead use the set operator to filter reports.
OTBI provides real-time analytical capability for the current state of the business based on the latest and greatest information from the transaction system. However, it falls short when we start talking about historical snapshots of data, trending of KPIs, and tracking changes over time. For such, time-aware reporting, OTBIE is the solution of choice.
OTBI-E is a Cloud based offering from oracle for multi-source system analytics. This is similar to the on-premises Oracle BI Application but in the Cloud. Unlike OTBI which is restricted to the single application that accompanies it, OTBI-E is aimed at loading data from numerous cloud and on premise sources. With OTBI-E, adopters do not need to do any development or configuration to get pre-built dashboards. OTBI-E includes real-time reporting on Oracle Cloud sources like HCM, Finance and Sales applications. As with OTBI, OTBI-E also has automatic extension of flexfields. Moreover, OTBI-E supports loading data from external non-Oracle applications using the Universal Adapter.
The following highlights the main difference between OTBI and OTBI-E.