On January 8, 2016, the FDA issued a warning letter that caught my attention. I can't remember why I initially opened it; maybe because the company's name had "pharm" in it, as opposed to "seafood" (which seems to be there a lot!).
Once inside the letter, I found this in the opening paragraph: "This inspection was conducted as a result of a complaint received regarding an adverse event reportedly experienced by a patient who received Trimix injection that was prepared by your firm." I'm a sucker for stories about a single person becoming be a catalyst for positive change, so I was immediately intrigued. 
It turns out that MasterPharm, LLC is a compounding pharmacy that formulates medications for individual patient needs. They can combine multiple medications into a single dose, make icky medicines taste good so your kids will take them, or suspend medications in injectable liquids for folks with sensitive stomachs. Pretty neat, eh? Just like back in the old days before any medicines were mass-produced, except now the work is done in a state-of-the-art facility accredited by the Pharmacy Compounding Accreditation Board (PCAB).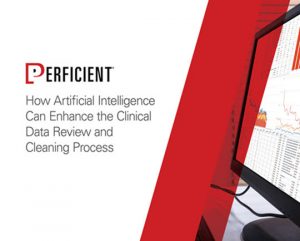 This guide analyzes how artificial intelligence – including machine learning – can be used by pharmaceutical and medical device companies to improve the clinical data review and cleansing process.
At least, that's what their website says.
According to the violations in the letter, MasterPharm's facilities and procedures are severely lacking. They have issues of general cleanliness, sterile products made from non-sterile ingredients (what?), bacteria growing inside of sealed product containers (ick!), and punctured product containers(?!?!), to name a few.
Here's a great excerpt from the letter: "For example, our investigator observed that your firm produced sterile stock solutions from non-sterile components and then stored them in stoppered containers, which were subsequently punctured multiple times throughout the assigned expiry period of up to 180 days."
By the end of the letter, I found myself thinking that they must just not know better. Maybe they haven't been around very long or they're located in a country that doesn't have a solid understanding of "sterile" just yet.
Nope and nope. They've been in business for 14 years and they're located right here in the U.S. New York, no less. Plus, there's that whole PCAB accreditation thing. How did they become accredited with the problematic facilities and practices cited in the letter?
In short, I thought the issues in the letter were worth bringing to your attention, considering the current trend toward personalized medicine. The more individualized treatments become, the more challenging it will be to maintain quality control across them, so the industry needs to stay vigilant…and patients need to keep speaking up. This warning letter shows that "just one person" has the power to make a difference!