On January 14, 2016, Perficient hosted a webinar titled Leveraging Siebel CTMS for Risk-Based Monitoring. We received some good questions during the webinar and figured we'd share them (and the answers) with you. 
From Gary: Where is RBM managed (e.g., InForm, Argus, CTMS)?
In the webinar, we described a solution in which RBM is managed in Siebel CTMS. At the beginning of each study, the risk indicators, thresholds, and notifications for the study are defined in the RBM Administration screen, and then, as study data is populated, CTMS alerts users when a site breaches the threshold for a risk indicator.
The more data sources that directly feed CTMS, the more efficient the RBM management process can be. And, for organizations that prefer visual dashboards, all of the data can be fed into Clinical Development Analytics (CDA).
From Anbu: How are triggers programmed in CTMS?
The triggers are defined in the RBM Administration screen for each study.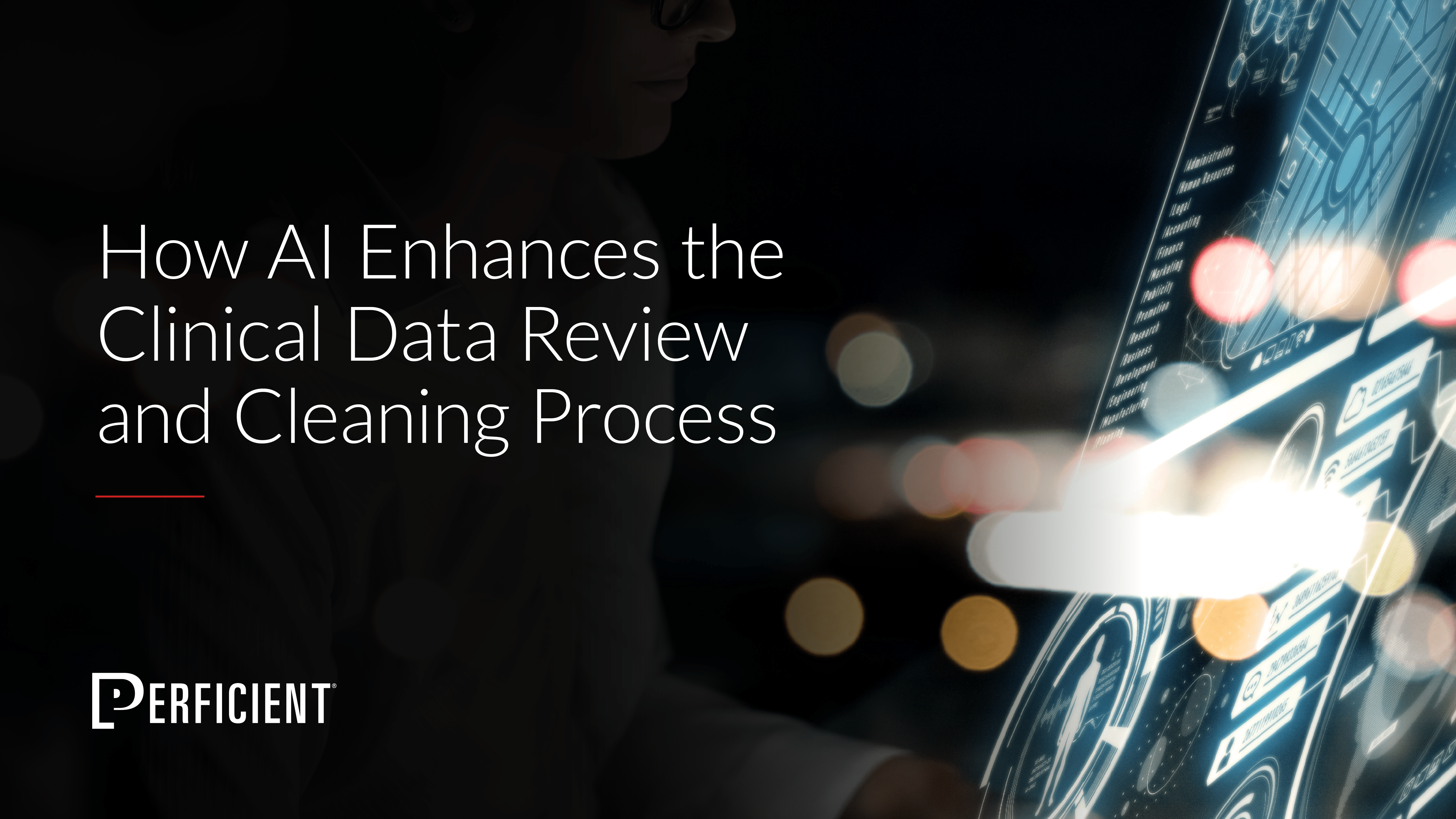 Learn how AI/ML can be used by pharmaceutical and medical device companies to improve the clinical data review and cleansing process.
From Alicia: The RBM Administration screen – is that something custom or can we create it with our Siebel CTMS?
The RBM Administration screen is a custom screen that can be built in any instance of Siebel CTMS.
From Rashmi: How do you evaluate whether a site needs 100% source data verification (SDV)?
The idea we proposed in the webinar was to set an SDV percentage requirement for each site risk level, for example:
Low Risk = 20% SDV
Medium Risk = 50% SDV
High Risk = 100% SDV
In this example, if a site breaches, say, two or more risk indicator thresholds within a 60-day period, the site's risk level would increase to Medium risk, in which case 50% SDV would be required.
Remember that this is only meant to be an idea/example. The way we defined the risk levels and their associated SDV percentages is not based on any specific guidance or regulations.
From Jill: In what screen would the trigger notifications appear? And, where is the visual dashboard located – within each site only or would they show up in a column on the aggregate site screen?
There are several options for trigger notifications:
Email notifications appear in the email inboxes of the specified users
Siebel alerts appear on the home page for the specified users
Risk levels can be identified at the site level, region/country level, and/or study level with an RBM Status field that includes the status in words (e.g. Medium), colors (e.g. Yellow), or a combination of both
The visual dashboard would most likely be located in CDA, although you could build one in CTMS using BI Publisher and/or the inherent Charts functionality.
From Anbu: Can CTMS export data as SAS datasets?
While Siebel CTMS does not contain inherent functionality to export directly to SAS, Siebel can export to .csv, which is a format that SAS can import. In SAS version 9.2, a direct Siebel integration was introduced, but it was de-supported in version 9.4.