On Tuesday, March 1, 2016, after being very ill for several days, I asked my husband to take me to the emergency room. I had been unable to keep food or drink down, and I had a very painful swollen mass in the right side of my neck/throat.
In the ER, they determined that I had a strep infection and sent me for a CT scan. They figured I had some sort of abscess on my tonsil, which is apparently a common-enough symptom of strep. While we waited for the CT scan results, they started me on IV fluids and an antibiotic. 
When the results came back, they confirmed that I had an abscess, but it wasn't on my tonsil. It was much deeper in my throat in what they called a "sensitive" area. So, we waited for the on-call ENT doctor to make his way into the hospital and figure out next steps.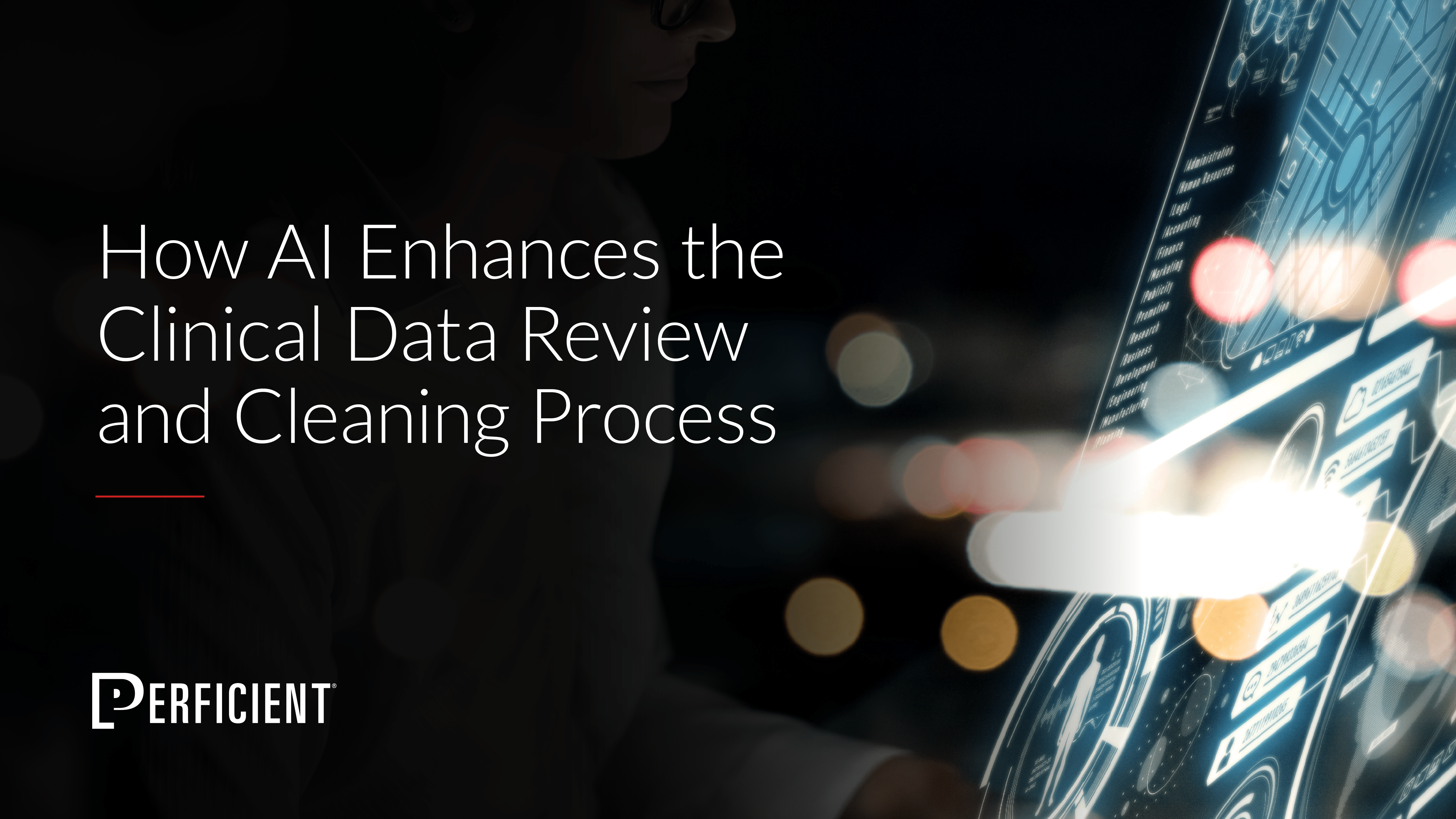 Learn how AI/ML can be used by pharmaceutical and medical device companies to improve the clinical data review and cleansing process.
After reviewing my scans, he entered my room looking rather concerned. He explained that the abscess was growing toward my trachea, and he felt it was critical that we try to extract fluid from it ASAP. There in the ER, he tried three times without luck, so I was admitted to the ICU. He wanted to make sure I kept breathing until the full team of doctors and technicians arrived in the morning.
In preparation for the ICU, I was hooked up to a small medical device. It was a flexible plastic probe that attached to the pad of one finger with a strong bandage. Its purpose was to monitor my oxygen intake. On the bandage, I saw a familiar blue logo – it belonged to one of our CTMS clients.
The next morning, the interventional radiology team flooded my ICU room and, with the help of ultrasound guidance, they were able to extract a tiny bit of gunk from the abscess. Between that minor extraction and some very strong drugs, I was able to keep breathing and even avoid needing surgery.
The whole time that I was in the ICU, I was hooked up to that little oxygen monitor, and it got me wondering: Was it possible that my client had used the IT system we implemented for them to get the device tested and approved? I emailed the client from my cell phone and she confirmed: Yes, they had used our system for the device.
THAT was a humbling moment for me. A true full-circle kind of experience. In some small way, my job had directly contributed to saving my life.
I often feel very disconnected from the patients who ultimately benefit from the technology implementation work that we do here in the life sciences group, but not anymore. I know first-hand that we are all connected: the science, the technology, the lovers, the dreamers, and me.
Rock on, rainbow connections.
And, thank you, life sciences.