The life sciences industry is truly a global marketplace. Companies reside all over the map, and now more than ever, pharmaceutical companies and contract research organizations are choosing to move their headquarters overseas, to places like Ireland, where they are more tax-friendly. Whether born and bred in Ireland or a recent transplant, the island in the North Atlantic is an ideal place to do business. 
Based on corporate press releases, here are three companies you may have not known were headquartered in Ireland:
1) Medtronic | Medtronic plc, headquartered in Dublin, Ireland, is among the world's largest medical technology, services and solutions companies – alleviating pain, restoring health and extending life for millions of people around the world. Medtronic employs more than 85,000 people worldwide, serving physicians, hospitals and patients in approximately 160 countries. The company is focused on collaborating with stakeholders around the world to take healthcare Further, Together.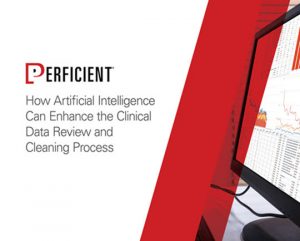 This guide analyzes how artificial intelligence – including machine learning – can be used by pharmaceutical and medical device companies to improve the clinical data review and cleansing process.
Medtronic moved its headquarters to Ireland 2015, once it completed the acquisition of Covidien, an Irish-based medical company.
2) Allergan/Pfizer | Allergan plc, headquartered in Dublin, Ireland, is a unique, global pharmaceutical company and a leader in a new industry model – Growth Pharma. Allergan is focused on developing, manufacturing and commercializing innovative branded pharmaceuticals, high-quality generic and over-the-counter medicines and biologic products for patients around the world.
Pfizer and Allergan recently announced that the companies have entered into a definitive merger agreement. With the terms of the proposed transaction, the company will be renamed "Pfizer plc" and continue to have Allergan's Irish legal domicile.
3) ICON | ICON plc is a global provider of drug development solutions and services to the pharmaceutical, biotechnology and medical device industries. The company specializes in the strategic development, management and analysis of programs that support clinical development – from compound selection to Phase I-IV clinical studies. With headquarters in Dublin, Ireland, ICON currently operates from 90 locations in 37 countries and has approximately 11,900 employees.
ICON was founded in Ireland in 1990.
Happy St. Patrick's Day!