A 2015 article in The Huffington Post talked about some of the challenges of clinical supply management. The author, Loretta Cipkus Dubray of Global Clinical Connections, listed four issues: counterfeiting, technology, weather conditions, and local government/politics. Naturally, the technology bit caught my attention.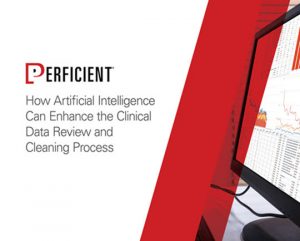 This guide analyzes how artificial intelligence – including machine learning – can be used by pharmaceutical and medical device companies to improve the clinical data review and cleansing process.
It reminded me of a pharmaceutical client of ours who had us build a clinical supply management module into their implementation of our ASCEND clinical trial management system (CTMS). They use the module to monitor the complete lifecycle of their clinical supplies, from manufacturer to drug depot and site, and from site back to depot and manufacturer.
The Huffington Post article reinforces that the need for this kind of lifecycle management functionality still exists, and my colleague, Param Singh, wrote a great blog post that explains why CTMS is a natural fit for it. That's why we now offer such a module as an optional add-on for all of our clients.