It's not easy to sift through and make sense of the vast amount of data posted each day by patients or their caregivers via social media. When it comes to unstructured data (e.g., abbreviations and acronyms), it's even more difficult. However, it's critical to evaluate the constant chatter to help detect or prevent possible issues, whether related to the product safety, medication adherence, or the general perception of a product or company. 
Bharat Tewarie, Executive Vice President and Chief Marketing Officer at UCB, recently said, "We [UCB] utilize social listening platforms to derive insights that are then used to frame our patient programs to ensure we are delivering the greatest value to our patients. These platforms also enable us to identify patients with questions or concerns about our products so that we can, when appropriate, reach out to them proactively and address their issues – thereby also building a relationship and trust with those patients."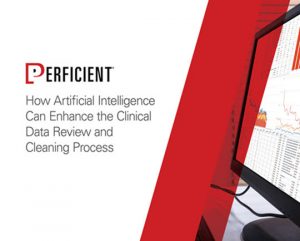 This guide analyzes how artificial intelligence – including machine learning – can be used by pharmaceutical and medical device companies to improve the clinical data review and cleansing process.
Another example is reality TV star Kim Kardashian. According to Treato, a developer of software that helps life sciences companies listen to what people are saying about their products on the web, the celebrity's Instagram posts boosted the conversation around Diclegis®, Duchesnay Pharma's medication for morning sickness, by 500%.
With subjects, patients, or prospective constituents sharing and communicating thoughts on social media, monitoring that data is becoming essential. Expect to see a significant investment in social listening tools in 2016.
To learn about other new trends that we can also expect to see in 2016, fill out the form below or click here.