Dr. Robert Califf, a cardiologist who has spent most of his career at Duke University, was confirmed by the Senate on February 24, 2016, to be the next FDA commissioner, following President Barack Obama's nomination in September 2015.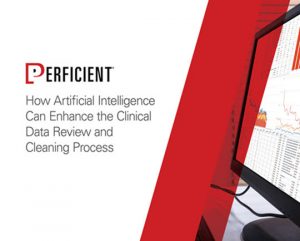 This guide analyzes how artificial intelligence – including machine learning – can be used by pharmaceutical and medical device companies to improve the clinical data review and cleansing process.
Prior to his stint as Deputy FDA Commissioner, Dr. Califf was vice chancellor of clinical and translational research at Duke University School of Medicine. During his tenure at Duke, Dr. Califf was the founding director of Duke Clinical Research Institute (DCRI), the world's largest academic research organization (ARO).
For the life sciences industry, the arrival of Dr. Califf's is a blessing. His understanding of research and development, especially clinical trials, will almost certainly help bring better drugs to patients faster. Dr. Califf also recognizes the internal challenges the FDA has faced for many years, including a diminishing workforce and an adverse event reporting system plagued with missing, inconsistent, and outdated data. Addressing the issue, he said, "We're not proposing to do away with the adverse event reporting system that currently exists, but we are acutely aware that it is not enough." Dr. Califf also touched on the need to leverage better methods to monitor the safety of medical devices.
Photo credit: The New York Times