The IBM InterConnect 2016 energetic day 2 general session focused on IT transformation. The session discussed factors and real-life examples of how company's culture and IT has and must transform. Some of the key messaging included data, security, APIs, cloud and application integration.
Speakers included:
Caleb Barlow, IBM VP WW Portfolio Marketing, IBM Security
Harriet Green, IBM General Manager, Watson Internet of Things, Commerce and Education
David Kenny, IBM General Manager, IBM Watson
Etay Maor, IBM Executive Security Advisor
Tom Rosamilia, IBM SVP, IBM Systems
Derek Schoettle, IBM General Manager, Analytics Platform and Cloud Data Services
Juan Carlos Soto, IBM VP, Interaction Services
Marie Wieck, IBM General Manager, Middleware
Jonathan Jackson, Dimagi, Inc, Founder and CEO
Mark Keller, Coretech WPP, Enterprise Architect Strategy and Architecture
Dineen Tallering, Connectidy, Co-Founder and President
Some of the more specific messages, announcements and takeaways included:
Watson as a Service has 4 new APIs
Tone Analyzer – understands the tone behind speech recognition.

An example was provided about how CONNECTIDY uses it for an online dating app
It provides tips and tone analysis to help show users how their meaning comes across
Emotion, writing and social tone validation are in place which can be used to convey meaning to users
Expressive text to speech

Helps make sure that speech sounds emotional
Systems respond with nuances in tones

Emotion analysis

Helps developer identify emotions such as joy, anger, disgust, frustration, etc

Visual recognition
More information is available to Build with Watson.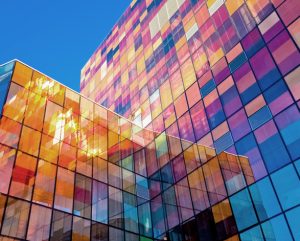 With some guidance, you can craft a data platform that is right for your organization's needs and gets the most return from your data capital.
IBM Cloud Data Services
2 key trends are driving IBM's investment in cloud data services.
Data needs are required to keep customers
Business must stay on top of the explosion of data management and analytics open source software
IBM has announced a new initiative called Open for Data which is to encourage developers to innovate using open source in public, private and hybrid clouds.
IBM Watson Internet of Things (IoT)

IBM is working with over 4,000 IoT clients, 30+ industry solutions and 10,000+ security clients
IBM Watson is the only cognitive computing platform on the market
90% of all data is never used and it is lost in 2-3 seconds.  Watson can consume this data so it isn't lost
An example is intelligent buildings use 20-30% less energy – air quality alone can increase employee productivity 5%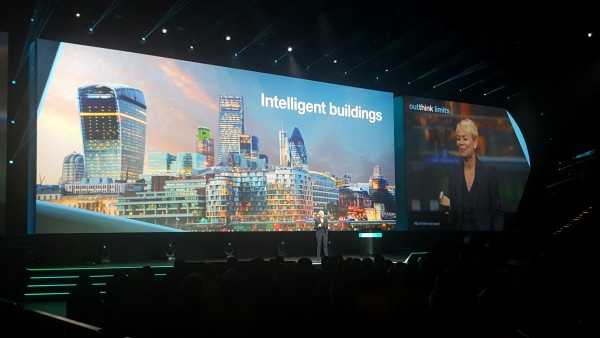 Creative Disruption
Digital businesses move six times faster than non digital ones.
Create, connect and optimize experiences is key to creative disruption.
Consuming existing APIs and creating new ones is a key to creative disruption.  IBM's API Connect is their solution.
IBM API Connect offering is a set of tooling to create new APIs using Node.js and publish them immediately.
API Connect also includes ability to track and monitor APIs in realtime.
Security
80% of cybercrime comes from well educated organized crime.
Dark Web – it is a marketplace to sell data.  Key notes are:

Credit card number is worth $1
SSN# is worth about $30
Healthcare records are worth $60+
Bitcoin is the currency

IBM Security has many threat researchers who's main objective is to analyze hacker tools and create countermeasures.
IBM has 7,300 security professionals and this number is growing.
Hackers on average are inside a network for over 250 days before being discovered.
IBM is leveraging security intelligence through analytics and cognitive analysis.
IBM Security is the largest enterprise security company in the world even though it is only 4 years old.
Statistics
Statistics IBM provides at these sessions are often very insightful and astounding at the same time.  Various statistics scattered through the session included:
29 billion IoT devices will be online by 2020 touching 11 trillion dollars.
1/3 of top 20 businesses in each industry will be impacted by digital disruption.
100% of IBM software is available on the cloud on SoftLayer or BlueMix.
The API economy is expected to be a 2.2 trillion dollar industry by 2018.
Over 1 billion security records are stolen every year.
Cybercrime leads to 445 billion dollars in profits every year.
This was an excellent general session which brought together real world customer case studies, industry thought leaders and IBM leadership in a cohesive message of data, cloud, IoT and security.