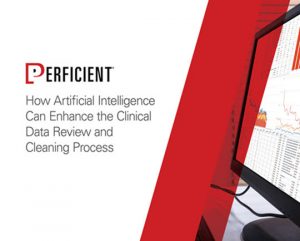 This guide analyzes how artificial intelligence – including machine learning – can be used by pharmaceutical and medical device companies to improve the clinical data review and cleansing process.
If you're in the market for a clinical trial management system (CTMS), here's a Top 10 countdown of reasons why you should choose ASCEND. 
ASCEND can be accessed from any mobile device.
The user interface of ASCEND can be configured to have any look and feel that an organization chooses. You can make it 100% your own.
ASCEND comes with a complete training package that includes a comprehensive user guide, a quickstart guide, and instructor-led training for system administrators, clinical administrators, study managers, CRAs/monitors, clinical finance personnel, and clinical executives.
ASCEND can easily be integrated with your electronic data capture (EDC) system, such as Oracle Clinical (OC) or Medidata Rave, which essentially automates your site payments process.
No more paper trip reports. Your site visit reports can be written, reviewed, revised, and approved 100% in ASCEND, which comes with electronic signatures out-of-the-box.
We built ASCEND on Oracle's Siebel Clinical platform, the industry standard for CTMS solutions for past 25+ years.
ASCEND comes pre-configured to meet 80%+ of most organizations' CTMS requirements.
If you need advanced investigational product tracking, safety letter tracking, and/or protocol progress tracking, ASCEND offers pre-configured add-on modules that meet each need.
Every add-on module, integration, and custom configuration that you make to your ASCEND solution are included in the original maintenance fees. In other words, building out ASCEND's functionality doesn't increase the cost of maintaining it.
We can have your ASCEND system validated and ready for production use in a matter of weeks. Learn more about our efficient implementation process by reading this.
Pretty exciting, eh? But, wait – there's more! For a detailed look at how Siebel Clinical ASCEND can make your day-to-day work life better, download this guide.