Several days ago, I wrote about how the life sciences industry, including government organizations, is struggling when it comes to the reporting of clinical trial results to the ClinicalTrials.gov database. Unfortunately, other issues plague the industry, including one that The New York Times reported on January 14, 2016.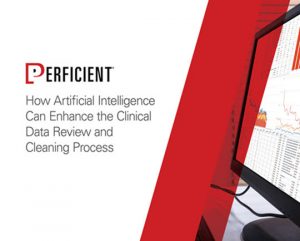 This guide analyzes how artificial intelligence – including machine learning – can be used by pharmaceutical and medical device companies to improve the clinical data review and cleansing process.
The Government Accountability Office (GAO) found the FDA at fault for doing a poor job of tracking data on post-market safety issues, for a variety of reasons, including a "cumbersome" internal tracking database. This is especially alarming, considering that approximately 25% of drug applications the Center for Drug Evaluation and Research (CDER) approved between October 1, 2006 and December 31, 2014 used at least one expedited program to fast-track a product's approval.
Opponents of such programs believe fast-tracked products have less clinical and safety data to rely on as evidence, whereas advocates of these programs say they don't increase risk and, instead, are essential in today's world of better and more targeted therapies.
Regardless of the reasons for not keeping better tabs on post-market safety data, it's the FDA's responsibility to ensure the safety of patients. Is it safe to say the FDA should practice what it preaches?