So, one of my spunky co-workers, who happens to be the prolific blogger behind www.adviceformydaughter.com, shared this on Facebook:
"My daughter wants to use her Christmas money to buy a diabetes kit, just like daddy's, for her American Girl Doll. It makes me happy that she will understand this part of his life a little better but it also makes me sad that he even has it."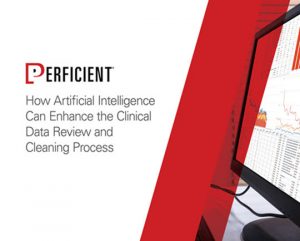 This guide analyzes how artificial intelligence – including machine learning – can be used by pharmaceutical and medical device companies to improve the clinical data review and cleansing process.
While some of her friends appear to have mixed feeling about this, I see it as a fantastic way to teach your child empathy and that many people battle diseases every day. Is there a right age for such a gift? Possibly, if you're hoping he or she can understand the meaning behind such a toy. Otherwise, it's just a toy…just like daddy's.
This story also reminds of one that went viral some time ago, although it's somewhat flipped. A dad got a tattoo of cochlear to match the one his daughter has.
There's just something about the bond between fathers and daughters!