What's the key to maximizing revenue for most organizations? Aligning marketing and sales efforts, especially when it comes to lead management.
The Power of Pardot
That's why Salesforce has made sure that its marketing automation platform, Pardot, integrates closely with the Sales Cloud platform. Thanks to this seamless integration, sales teams who work primarily within Sales Cloud have clear visibility into the marketing activities and engagement of individual prospects.
All or Nothing: Syncing New or Changed Records from Salesforce to Pardot
One common challenge that clients encounter when integrating Pardot with an existing Salesforce org is the "all or nothing" choice as to what records to push to Pardot from Sales Cloud.
Don't get me wrong. Pardot provides some great out-of-the-box integration options for integrating records created in Salesforce. You can:
A.) Sync all leads and contacts created or updated in Salesforce as prospects into Pardot OR
B.) Only sync leads and contacts that were created in Pardot first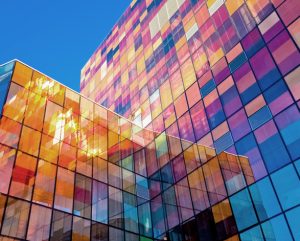 With some guidance, you can craft a data platform that is right for your organization's needs and gets the most return from your data capital.
The Challenge: Selective Integration
But what if you wanted to push a certain segment of leads from Salesforce to Pardot?
For example, say your organization wants to market to new sales leads, but you have no reason to reach out to employee prospects that are also stored on the lead record. Or maybe you have contact records that have existed for many years in Salesforce, but you don't really want these records in Pardot, even if they are updated periodically.
Standard Salesforce objects are commonly used to manage disparate business processes and data, so it is important to ensure that your marketing automation system can do the same.
How It Works: Manage Syncing with the Pardot API
Fortunately, Pardot provides the ability to leverage their native API to create Sales Cloud records as prospects in Pardot.
By setting the Salesforce connector to NOT automatically create prospects from lead or contact records in Salesforce and then leveraging a customized trigger, you can selectively have Salesforce records created in Pardot. The solution requires the creation of a custom APEX class that uses the Pardot API to push a lead or contact from Salesforce to Pardot.
This class can be triggered based on any criteria that can be evaluated against the lead or contact record.
Some examples of record criteria that might be used to selectively sync records to Pardot include:
Lead record created with record type of "Sales Lead"
Contact record that has "External Marketing (Y/N)?" field marked as "TRUE"
Once a given lead or contact is pushed to Pardot, the native sync between Pardot and Salesforce takes over to ensure all data updates that happen, by either Pardot or Salesforce, are synced. And as business needs evolve, the trigger logic can be updated to accommodate additional records that need to be pushed into Pardot from Salesforce. Best of all, we can customize this integration to meet your exact business needs so that only exact leads and contacts are pushed to Pardot.
Want to know more about the tools and tech involved? Let us know. We'll be happy to help.