According to STAT, Vice President Joe Biden is meeting with over a dozen of the nation's top cancer researchers today to talk about regulatory questions revolving around precision medicine. As you might recall, Biden's son, Beau, recently died of brain cancer at the age of 46.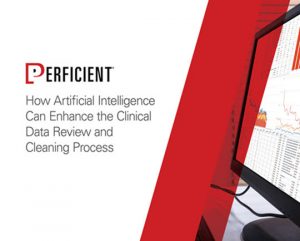 This guide analyzes how artificial intelligence – including machine learning – can be used by pharmaceutical and medical device companies to improve the clinical data review and cleansing process.
Declining running for president in 2016, Biden said he wants to focus his last year in office on defeating cancer. He says,
"If I could have been anything, I would have wanted to be the president that ended cancer," Biden added. "Because it's possible."
The Obama administration has put an emphasis on funding precision medicine research, beginning with President Barack Obama's State of the Union address on January 28, 2015.
While many politicians have attempted to defeat the heterogeneous disease, time will tell if Biden's strides will have any impact. Nonetheless, we can all agree that his cause is highly commendable and straight from the heart.