According to FierceCRO and a new report by HR+Survey Solutions, a quarter of clinical trial monitors in the U.S. are ditching their jobs for more lucrative ones. The 2016 CRO Industry Global Compensation and Turnover Survey report, which includes responses from 24 public and private contract research organizations (CROs), indicates that over the last four years, the turnover rate for clinical monitoring positions fluctuated between the high of 29.4% in 2011 to a low of 16.4% in 2013. Lower turnover overseas helped improve the overall global rate, although not by much.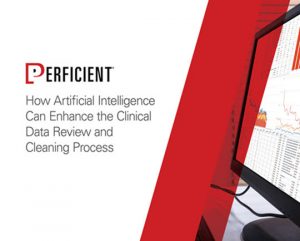 This guide analyzes how artificial intelligence – including machine learning – can be used by pharmaceutical and medical device companies to improve the clinical data review and cleansing process.
In an industry that relies heavily on CROs for moving drugs through the pipeline, these numbers don't bode well for CROs, or sponsors, for that matter. To remain competitive, CROs will continue to be pressured to boost employee salaries and bonuses, as well as find new ways to reduce cost.
One way to help reduce turnover (often caused by exhaustive travel schedules) and potentially enable CROs to operate with fewer monitors is to adopt risk-based monitoring (RBM). In RBM, site monitoring is handled through a combination of on-site and remote activities that leverage data in existing IT systems to spot, rectify, and even prevent trial execution issues at the clinical-site level.
To learn how you can begin your journey with RBM by leveraging Oracle's Siebel Clinical Trial Management System (CTMS), join Perficient on January 14, 2016 for a complimentary webinar.