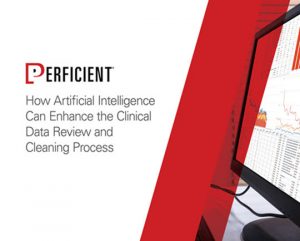 This guide analyzes how artificial intelligence – including machine learning – can be used by pharmaceutical and medical device companies to improve the clinical data review and cleansing process.
Gordon Ritter, co-founder and general partner of Emergence Capital, wrote an article in TechCrunch the day after Thanksgiving in which he spoke about the prowess of "industry cloud companies" – companies that develop software for specific verticals. "These companies might not be well-known outside specific industries, but ask anyone within an industry vertical and they can tell you the cloud companies that are transforming how they do their jobs," Ritter wrote. According to Gartner, software for specific verticals represented the largest piece of the global software market last year with $114 billion in revenues. 
Ritter also shared an infographic that displays many industry-specific cloud vendors. What caught my attention was that the larger enterprise software companies are absent. Take, for example, Oracle. That company has a large portfolio of applications for industries, such as life sciences. Some of these applications, like Oracle Clinical and Remote Data Capture were originally developed to be deployed on-premises. Others, like Argus Safety, were also developed with on-premises implementations in mind, but later converted to cloud offerings. However, Oracle has also made a significant investment in life sciences cloud applications. In 2010, the enterprise giant acquired Phase Forward, a company that developed a suite of clinical trial applications. And, in 2012 Oracle acquired ClearTrial, a cloud-based clinical trial planning and budgeting system.
While I'm not sure what the inclusion criteria was, it seems like the larger, more established companies with industry-specific, cloud applications should have been included.