"Godfrey, I think history is going to judge you as one of the truly iconic Silicon Valley CEOs." –Greg McDowell, JMP Securities Analyst (11/19/2015)
With Splunk's Q3 earnings release was the additional announcement that Godfrey Sullivan would be handing over the CEO reins to Doug Merritt.
I don't know Silicon Valley history enough to confirm or deny the statement above, but if I could offer my own twist and re-write Mr. McDowell's statement: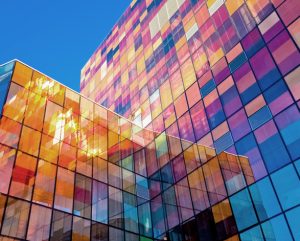 With some guidance, you can craft a data platform that is right for your organization's needs and gets the most return from your data capital.
Godfrey, I think history is going to judge you as one of the truly iconic Analytics CEOs.
Godfrey built and Sold Hyperion Solutions to Oracle in 2007
He was on the board at Informatica for 5 years
He has been on the board of Citrix for 10 years
He joined Splunk in 2008, took the company public and grew it from a $40 Million revenue company to one with a $600 Million run rate and an $8 Billion market capitalization.
Godfrey has created value for shareholders, customers, employees and partners using a revolutionary way to get customers to use and value software from Splunk.
When people ask me why I am excited about Splunk, I mention the fundamentally different technology built on the schema-on-read paradigm, and I talk about the value customers can get.  I also talk about Godfrey.  Proven, Fun, Visionary… he is certainly a reason I have been so excited about Splunk, its culture and what it can be.
There are a variety of ways in history we have offered to recognize the contributions of people.  If Godfrey was a baseball player he would be a shoe-in for the Hall of Fame.  If there was a Mount Rushmore for Analytics, he would be on it.
The good news about this inevitable transition, as confirmed on the Q3 earnings call, is this was a calculated plan, essentially hand-picking his possible successor and training him on "the Godfrey way".  So like the rest of his track record, Godfrey goes out the right way too.  The company couldn't be better positioned for the future.  We look forward to the next phase of the journey.