HIT Consultant, a digital publication focused on healthcare technology, recently shared a report by Reed Smith on mergers and acquisitions (M&A) in life sciences and how personalized medicine is playing an important role in many of today's transactions. While pharmaceutical and biotechnology companies have not abandoned the "one-size-fits all" approach to developing drugs, many have been bolstering their precision medicine programs through M&A.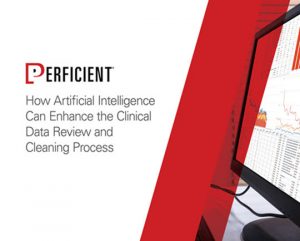 This guide analyzes how artificial intelligence – including machine learning – can be used by pharmaceutical and medical device companies to improve the clinical data review and cleansing process.
The report provides great insight into the reasons life sciences companies are interested in precision medicine, the obstacles associated with running such programs, and how companies are going about getting a piece of the pie.
You can read the full report here. I also encourage you to download our guide, which features an overview of precision medicine and real-world examples from life sciences and healthcare.