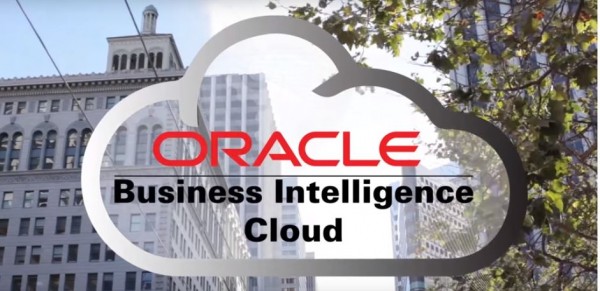 In the coming few days, Oracle will be rolling out an upgrade of their Business Intelligence Cloud Service. There are a couple of main things to expect:
First, the UI will look different but function in the same way. It is basically a new skin to BICS, with a slightly different way of navigation.
Second, and I believe this is the bigger gain, is the addition of the spatial mapping capability onto analyses and dashboards. While geographical visualization is already available in BICS, it has been limited to Visual Analyzer, which is more focused on data discovery and self-service reporting by business users. As map views make their way onto dashboards, the mapping capability is going to allow for more elaborate plotting of multiple layers with different zoom in/out settings. With several organizations wanting to geographically overlap different layers of their data this will be a big win. However, it remains to be seen how far the geospatial capabilities of the service will go. The spatial data that defines boundaries such as countries, states, cities and latitude/longitude coordinates will already be loaded. But it will be interesting to see how this compares to GIS systems. For instance, is there going to be mapping to custom shapes like polygons that define new boundaries. Say for example areas that delineate watersheds in a region. Or lines that define truck routes. With Oracle Database's Spatial component and the roadmap of having geo-mapping supported on BICS, I see great potential in leveraging an Oracle DBaaS against BI Cloud Service to address such needs all in the Cloud, if not now, in the not so distant future.
BICS has been in the market for over a year now and already gaining traction with big adopters. At Oracle Open World this year Skanska, CPI Card Group and Greatbatch Medical described their experiences with BICS and how their adoption is gradually spreading within their organizations. But BICS has the potential to offer more, and following is what I have collected during my time at Open World in terms of what's on the roadmap:
Data Integration: In terms of what data you can report on in BICS, today it will all have to be pre-loaded into the Cloud database (whether a Schema Database or DBaaS) before it can be reported on and analyzed against other datasets. A remote data connector is in the works to allow for a direct connection to an external data source. This will be a great improvement for example to report on SaaS applications without moving the data into the reporting database and therefore offer a means for real-time reporting on BICS. Another improvement on the roadmap is enabling DataSync to connect to SaaS applications as data sources to automate the process of loading SaaS data into BICS. This will tremendously facilitate the process of reporting for example on Oracle Sales Cloud or HCM Cloud from within BICS. The mechanism to make this happen leverages OTBI out of the SaaS application to consume data and load it into BICS.
Federated Single Sign On: BICS currently offers authentication via an integrated Identity Manager that is part of BICS. What this means is that users currently have to sign into BICS separately with a dedicated username and password. Once Single Sign-on is supported, there will be better ways of integrating authentication to BICS with other applications.
Web Catalog Lift and Shift: This capability is useful for those who are currently using OBIEE (On-Premise Oracle BI Platform) and looking at migrating to BICS. This will allow migrating the catalog which contains the dashboards, reports, prompts, etc… from OBIEE to BICS.