Have you ever wondered what triggers those little stars and other extra snippets of information that sometimes show up in search results?
The answer is Schema.org structured data markup. And if it's not implemented on your site, you're missing a powerful opportunity to boost your search engine optimization performance.
What Is Schema.org?
According to the experts at WordStream.org:
"Schema is a type of microdata that makes it easier for search engines to parse and interpret the information on your webpages more effectively so they can serve relevant results to users based on search queries."
The Schema.org website is simply the home base for the Schema project, which is a collaborate effort between Google, Bing, Yahoo and the Russian search engine Yandex. Its aim is to create standards for how schema microdata is implemented and displayed by search engines. It can be used to display a wide range of additional information in search results, including customer review scores, addresses, phone numbers and more.
How Can Structured Data Markup Help My Click-Through Rate?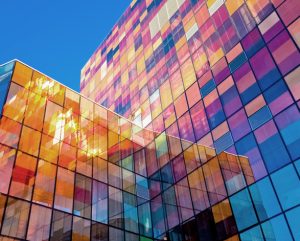 With some guidance, you can craft a data platform that is right for your organization's needs and gets the most return from your data capital.
It's important to note that implementing Schema.org semantic markup on your site will not directly improve your search engine rankings. It can, however, improve your click-through rate by providing a better user experience than your competition. That's because it enables you to provide more information directly in your search results, taking up more space and projecting a more authoritative image.
For example, which of these three search results below would you be more likely to click?
(If the answer is "none" because you don't care for kids' movies, then please bear with us.)
Both the IMDB and RottenTomatoes.com links include reviews and vote counts pulled in using structured data markup, making each more appealing than the official movie website link itself in the middle. However, not only does the IMDB snippet outrank the other two, but its review score is calculated using dramatically more votes than the RottenTomatoes.com snippet as well. Note that we're able to gather all this information before we've clicked any of the snippets at all.
That's the power of structured data markup.
Which Types of Information Can I Include Using Structured Data?
There are more different types of structured data options provided through Schema.org than we can include in one blog post (although you can view a complete list here). If you're a general product or service provider, however, here are the top options you're most likely to find useful:
Reviews: Including customer reviews in search snippets can show potential customers you're a (hopefully) top-rated business.
Location Data: The ability to find your street address quickly without actually visiting your site can be a boon for customers searching on mobile devices.
Phone Numbers: Being able to click-to-call directly from your search snippet on a mobile phone reduces the number of steps a customer needs to take to get in touch with your business.
Events: Do you have any upcoming events planned? Incorporating those in your search snippets may help capture customer interest. Plus, it shows you're an active business invested in doing interesting things.
Organizations: Is your business affiliated with any larger parent or industry organizations? Including these in search snippets can help show customers you're a trustworthy business.
How Do I Implement Structured Data on My Site?
Implementing structured data markup can be tricky and time consuming. This is because it needs to be implemented on each desired page individually.
Fortunately, the Schema.org website provides extensive documentation explaining the ins and outs of structured data markup. Raven, a popular SEO software platform provider, also offers a free schema creator for automatically generating code snippets. If you're not a web developer, however, it may be best to rely on the expertise of someone with coding skills to make sure the job is done right.