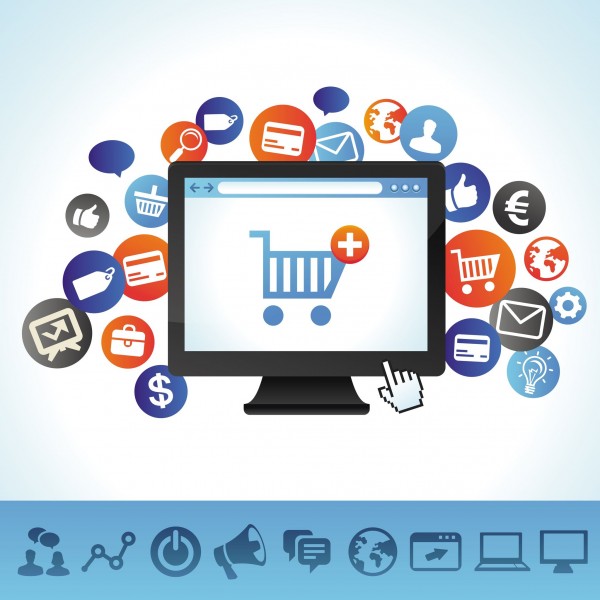 Prior to the digital age, manufacturers and suppliers produced thick, printed catalogs, employed armies of sales and account managers to build relationships and close deals, and staffed backshops and warehouses to deliver on their customers' needs. Today's B2B commerce transactions typically involve multiple organizations and cover a complex range of applications that enable organizations to form both offline and online relationships with suppliers, customers, distributors, resellers and other partners.
While traditional B2B selling channels have remained the most influential, a combination of ubiquitous digital technologies and increasing buyer expectations have led a rapid shift towards digital B2B commerce. Pure-play retailers like Amazon are using their sizable momentum in the B2C world to . These shifts are causing B2B sellers to rethink their marketing and sales strategies and the corresponding core investments around customer engagement and commerce infrastructures.
Many B2B organizations have established an online channel are focusing on how to grow online sales in order to maximize revenue.  A study conducted by Frost & Sullivan projects that B2B eCommerce sales will reach $12 million globally by the year 2020. But to succeed in the new B2B landscape, companies are going to have to shift the way they think about the end customer and their buying experience. In 2015, we look at the top 4 trends that are driving B2B companies to replatform and rebuild their eCommerce sites to satisfy the growing demands and high expectations of their customer.
In our latest perspective with Patrick Garcia, a Director in the IBM Smarter Commerce Practice, we discuss four of the top trends in the B2B Commerce industry and solutions IBM and Perficient execute to address the challenges that are associated with these top trends:
B2B Experience matching B2C expectations
B2B Omni-Channel
Insourcing B2B Platform
Buyer Self-Service
Click here to read more!